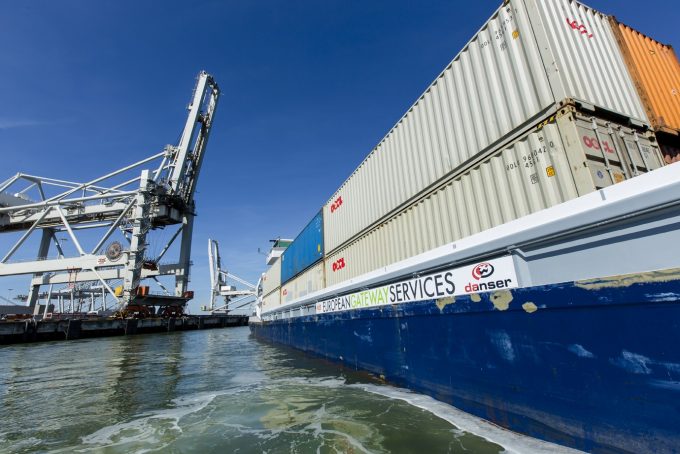 Congestion across Rotterdam's inland waterways continues to worsen, amid claims that the situation "deteriorating" by the day, due to the port's management.
With Contargo again reporting escalating wait times on the Dutch waterway, now at 124 hours, following a brief dip from 163 hours to 121 hours, sources said the input from port operator Hutchison Port Holdings was compounding problems for Northern Europe's inland navigation.
"It seems ECT Rotterdam is losing control over yard management. First, it approves berthing windows, then it cancels them," one source told The Loadstar.
"What does this lead to? Barges with containers on board again being left to stand idle for a week. We have seen fully-loaded barges waiting for 10 days, even the ocean carriers – the terminal's clients – are unable to enforce their container flows."
Sources suggested yards were operating at 110%, one claiming ocean carriers had been forced to source solutions for "port-caused" problems.
The source claimed "chaotic planning" and "excessive bureaucracy" had made it impossible for departments within the terminals to "properly co-ordinate" movements, with carriers left "struggling" to organise container flows.
But a spokesperson for Hutchison told The Loadstar: "I do not recognise the issues you mention. I am surprised [by the claim that ECT is exacerbating barge delays] and, as you are probably aware, the whole worldwide supply chain is facing difficulties at the moment, and problems within the supply chain have a much broader cause.
"To get the overall picture, it is insufficient to only look, or point blame, at one link in this whole chain."
One source said that to "some extent" the spokesperson had a "point", but they said ECT's berthing management system exemplified the claim.
"You have the berthing management system confirming berthing windows for barges, and then hours later another ECT function, yard management, cancels this – for the right reason, mind, because the yard is overfilled," the source said.
"Aggravating anger is ECT's response, saying clients are not clearing their full import containers fast enough and are therefore responsible for creating the yard congestion."
"It is ECT as I have known it from the 90s, when it was the only ocean terminal operator in Rotterdam, then the centre of the world, and assigning the rest of the world as parking space. It's a civil servant culture with consequent bureaucratic processes."