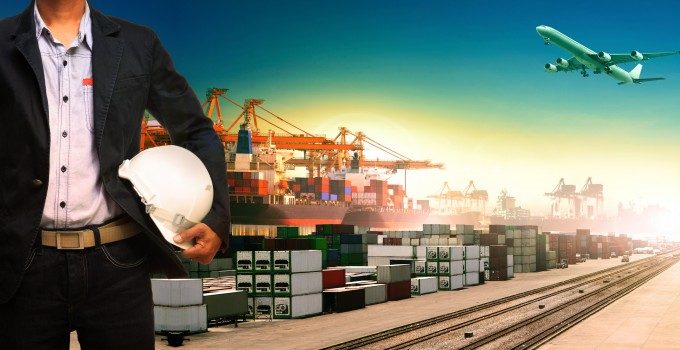 Baltia, the airline which has been trying to launch New York-St Petersburg services since 1989, has hit back at accusations that its shareholders are unhappy with progress.
Barry Clare, vice-president finance, has revealed to The Loadstar that the carrier hopes to launch a route by the end of September.
"Our captains, first officers and flight engineers are in training, our dispatchers are in training and our cabin crew has been selected, drug-tested and will be sent to training shortly. The airplane is nearing completion – these are major accomplishments. With any large-scale project there will be delays, but both staff and company continue to grow.
"Baltia's wholly-owned 747 will be coming out of required maintenance shortly and will be ready for mini-evacuation and proving flights when the time comes."
Baltia has had an unenviable journey to get to this point. Initially seeking FAA certification in New York, the rules changed during its submission. It moved to Michigan, where the process became less cumbersome, and it anticipates, after the final checks on its 35-year old 747-200 bought from Kalitta, that it will shortly be certified to fly passengers.
The airline is keen to carry cargo, mail and perishables on what will be the only direct service between the two cities. While it appears to have backtracked on initial revenue forecasts, based on it carrying 180,000lbs per trip, with the potential of making $2m per week over the first year, it has said it is now reviewing its cargo revenue prospects.
"Baltia has the ability to carry 80,000lbs of cargo eastbound and 60,000 lbs of cargo westbound. Baltia will have its own courier service which will guarantee same-day delivery for small packages of mail, pre-cleared through customs coming from St Petersburg to New York, and next-day delivery from New York to St Petersburg," said Mr Clare.
"Baltia has strong interest from major freight forwarders and overnight shippers to utilise our cargo bay in the St Petersburg market. St. Petersburg is the cargo hub of Russia and we have been informed that there will be a high demand for our cargo service."
Baltia's first aircraft to St Petersburg is expected to generate over $100m in gross revenue annually, at just a 64% passenger load. At a 40% passenger load, Baltia will break-even on the St Petersburg route. These figures do not include cargo, but Baltia's management says cargo provides the airline with pure profit – a revenue management strategy that will send shivers down the spine of many in the airfeight industry.
Mr Clare added that Baltia would be able to provide faster,more secure services: "Typically, when cargo is sent from the US to St Petersburg, the cargo is loaded by machine onto a widebody aircraft and then flown over the Atlantic to a connecting city. The cargo is then off-loaded and placed in a warehouse, because there is not enough time to load the cargo by hand onto the connecting flight which is a narrowbody aircraft. Because the cargo is placed in a warehouse, the risk of damage or loss is possible. Baltia's non-stop flight eliminates time delays and the potential for loss or damage."
The fuel cost of flying a 747-200 would be offset by the fact it is wholly owned. The aircraft cost $1.1m and the carrier has "spent several million dollars upgrading and maintaining" it. It is the second aircraft Baltia has bought, the first having been sold.
Baltia says it has a competitive advantage, which it has managed to sell to more than 3,000 investors through its listing on the OTCBB, (Over-The-Counter Bulletin Board), a market popular with penny stocks.
Only four carriers have the right to fly directly between the US and Russia – Delta, Transaero, Aeroflot and Baltia – with the latter the only one seeking St Petersburg-New York services rather than Moscow. But, said Mr Clare, the best competitive advantage Baltia has is the Fly America Act.
"By default, Baltia will capture the US mail, military, students and government officials flying to St. Petersburg. It is estimated that there are over 20,000 fares annually stemming from the Fly America Act."
Based on these assessments, Baltia has raised nearly $30m to date and "we have several larger shareholders who have made commitments to see that Baltia is financially sound to launch".
After launch, which will initially see it fly once a week to St Petersburg, gradually upping the service to five times a week in its fifth month of operation, Baltia will look at other destinations. It also has plans to increase its fleet with 747s, and add destinations every four to five months.
It has won the right to fly to Moscow, Kiev, Riga and Minsk, and is applying for worldwide charter certification which could see it offer ad hoc services to Eastern Europe and the Baltic, including Athens, Budapest and Prague.
"Baltia's real niche however, is being part of a limited entry market," said Mr Clare.
He added that the carrier's team had plenty of airline experience on the operational side and were ready to get started.
"It's a very exciting opportunity for people with vision. We have raised the capital – the dream is now reality."