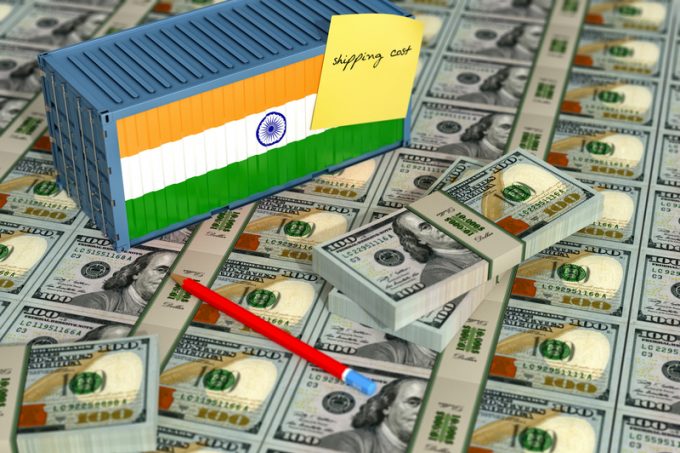 Unscrupulous forwarders in India are taking advantage of "desperate" shippers, using inside information from shipping lines to create a "black market" for spot bookings, it is claimed.
Container shipping's worst-ever capacity crunch has led to skyrocketing freight rates and a sold-out spot market, said Rakesh Pandit, CEO of Pune-based Conbox Logistics.
He added: "And freight rates aside, we have reached a situation in India where there are no spot bookings available on routes to Oceania, West Africa, and North and South America. We have not even crossed mid-August and shipping-lines are asking to check for bookings in September.
"Shippers that have received the orders are stuck with inventory; they're either forced to wait for a booking or cancel the orders.
"To make matters worse, black marketing of spot bookings is rampant, thanks to a nexus between the sales teams of shipping lines and few bad apples."
Mr Pandit claims there are "many" forwarders in India who have "sales and back-office staff of shipping lines on their payrolls".
He explained: "These forwarders get spot bookings and internal information regarding space in advance, before selling the bookings at a premium on the black market to desperate shippers and forwarders.
"Even staff from the top shipping lines are involved in these malpractices, although officially they deny it. Bookings are re-sold anywhere from from and extra $100 to $3,000 per container."
Carriers have announced a number of general rate increases and peak season surcharges (PSSs) in recent weeks, leading to freight rates doubling since July. For example, CMA CGM will implement a PSS of $1,500 ex-India to North Europe and the Mediterranean from Sunday.
Mr Pandit said rates to Europe had increased to $5,000 per teu from $3,000-4,000 just last month, while rates to the US had leapt from $4,000 to $8,000 on some routes.
"Even at these rates, bookings are scarce and there is waiting period. Spot rates are being quoted between $10,000 and $13,000 for sailings on 15 August and onward," he added.