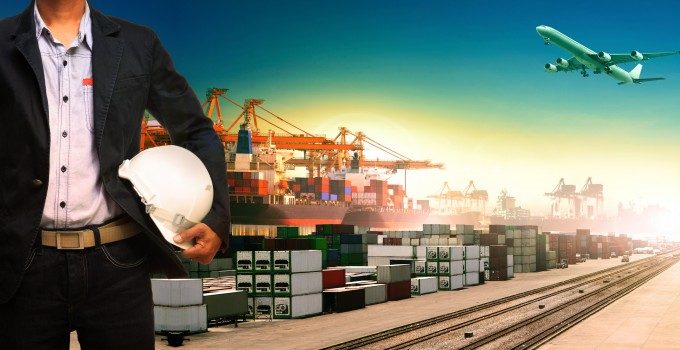 The second in a series of extracts from Aviation Logistics, a new book by Michael Sales and Stan Wraight in conjunction with TIACA

Aviation is a vital component of the global economy involving some sixty million jobs and generating over $2.2 trillion of economic activity. The need to travel, whether for business or vacation, has expanded the capacity and scale of aircraft size.
At the same time, aircraft manufacturers are working continuously to create bigger, better, quieter and more fuel-efficient products to satisfy this growing appetite. The development of the air cargo industry has simultaneously driven the global market for goods including electronics, pharmaceuticals, flowers, fruit and industrial components. We are constantly reminded that around 35% of the world's total cargo traffic value is classified as air cargo.
The benefits of the global connectivity achieved by both ocean and air transport reach practically every type of modern industry and business and are an essential ingredient of the global supply chain.  According to Tony Tyler, CEO of IATA, by 2030 the number of airline passengers will probably double and cargo traffic could reach 150 million tons per year, supporting some 80 million jobs and $6.9 million of global GDP.
Thanks to the mix of pressures in aviation including spikes in fuel prices, fierce competition from other transport modes, economic fluctuations, war, weather and environmental issues, air cargo operators and ground service providers are forever striving to offer a better service at lower price. This balance becomes almost impossible if quality is to be maintained.
The integrators have for many years led the way by providing, rapid door to door overnight service but at an extremely high price.
There is no doubt that airlines increasingly view cargo today as a vital contributor to their profitability and total service package, yet very few look at it as a core business. With the introduction of new generation of wide-bodied passenger aircraft, a significant amount of cargo can be loaded on nearly every flight, even with a full passenger load. Skilled handling and loading can increase the amounts flown in bellies as well. However, given the constraints of regulations and cost, it is increasingly difficult to maintain ground and warehouse handling as a profitable activity, therefore outsourcing is the standard model for airlines these days.
Unfortunately, most airlines view ground handling as a comparatively low-level function, which must be inexpensive but still maintain high quality, a contradiction in terms and one, which exacerbates the problems. Many of the industry awards for "best airline" are the result of excellent on the ground handling, the only place where product differentiation can take place.
In order to achieve a fast, quality operation there must be a substantial investment in equipment, buildings, technology, staff and training, and this requires capital investment, which ground handling companies have difficulty justifying as the airlines are not willing to pay. With airlines constantly demanding keener prices, more facilities and better quality, this equation becomes almost unworkable. Basic costs of ground and shed handling are increasing remorselessly by 2-3% per year on average.
IATA has stressed the need for the air freight industry to cut 48 hours off the current process time and thus become more efficient and attractive to shippers. It is astonishing that despite new aircraft, technology and sophisticated integrated logistics, the average time taken to move goods by air of six to seven days has endured for some forty years!
This 48-hour reduction target by 2020 has to work alongside the target of making everyone operate with electronic processing which to date has been adopted by only 12% of the market. And it can only work if a partnership between the airline and ground handling companies can be forged.
Another advantage of the passenger airlines is that due to scale of operations they can continue to buy or lease the latest and most up to date aircraft costing several hundred million dollars but with much better fuel and emissions performance. Emirates Airlines for example has a fleet of 265 new or about to be renewed aircraft including a large fleet of B777-300, A380-800s and plans a total fleet of 400 mixed widebodies by 2020. The airline also has a fleet of 14 widebodied freighters.
Finally, cargo aircraft are often unwelcome at large overcrowded airport hubs, especially at night, and restrictions are in place at airports such as Heathrow, Frankfurt, Beijing and many more. This has engendered a series of so called cargo-friendly airports which are eager to accept this traffic.
Next: The cool chain takes to the skies

Aviation Logistics will be published by Kogan Page in early 2015 and is aimed at students of logistics, airport and airline management as well as professionals within the logistics business worldwide