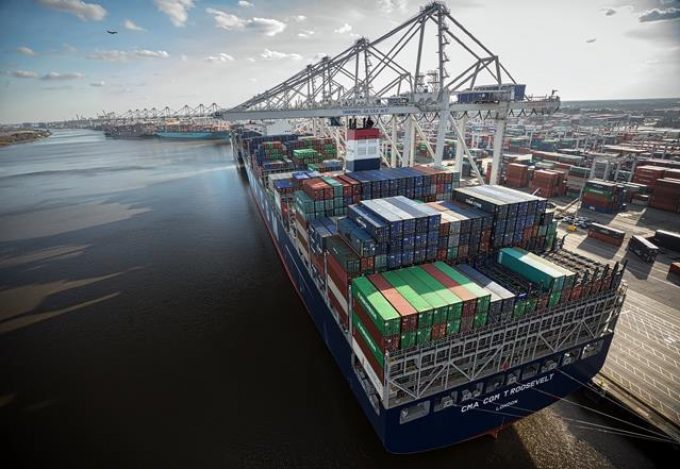 Average global demurrage and detention (D&D) charges have fallen this year, but remain around 12% higher than before the pandemic, according to a new survey by online equipment trading and leasing platform Container xChange.
However, the average is skewed by huge D&D fees imposed on shippers in the US.
Demurrage & Detention Benchmark 2022, published today, compares D&D rates charged to shippers by the eight top-ranked shipping lines at 60 of the world's biggest container ports.
Container xChange collected more than 20,000 data points from publicly available sources, which were then compared against D&D fees imposed on customers by carriers.
According to its findings the global average D&D charge levied by carriers two weeks after containers were discharged (the free time) increased by 38% last year to $868 per container, from $586 in 2020.
So far this year, the average D&D fee has eased to $664 per container.
The report says: "By region, D&D charges in May in the US were the highest, at $2,692 per container. This compares with $549 in Europe, $482 in India, $453 in China and $366 in the rest of Asia."
New York took the accolade for the most expensive port globally for D&D charges, followed by Long Beach, Los Angeles, Oakland and Savannah.
"All five ports are more than two-three times more expensive than Hong Kong and at least 20 times more expensive than leading Asian hubs, such as Dalian in China and Busan in Korea," it says.
According to Container xChange, across all ports, Cosco has the lowest D&D charges, while HMM's D&D fees are the highest.
It claims its report "outlines how choosing the right carrier for a specific port can significantly impact D&D costs". For example, it notes that the mid-year D&D average at Rotterdam was $564 per container, but for customers of ONE, the cost was 43% higher, at $809.
And, as a carrier source told The Loadstar recently, D&D charges are "the cherry on the cake", admitting that "in the past we would have waived some of these fees".
He added: "I can see that coming back when we start scratching around for cargo again."
President Biden signed into law the Ocean Shipping Reform Act of 2022 (OSRA) on 16 June, which gives the Federal Maritime Commission (FMC) greater powers to "eliminate unfair charges levied against importers", effectively shifting the burden of proof for the reasonableness of a D&D charge to those levying it.
At a FIATA meeting in May, US FMC commissioner Rebecca Dye referred to the tightening of procedures on D&D charges, saying: "If the principle of the charge fails, then no charge should be imposed."
She said the rule changes "shifted substantially the risk on to ocean carriers and our ports and marine terminals to keep cargo moving and to avoid charges".
The US regulator has shown its teeth, resulting for instance in Hapag-Lloyd agreeing to pay $2m in civil penalties after being charged by the FMC with D&D violations.