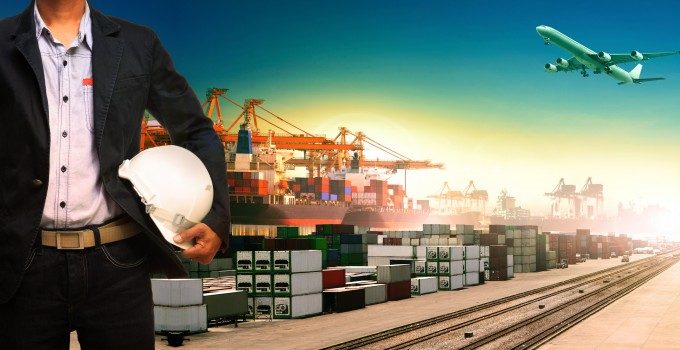 Atlas Air has accused its pilots of an "illegal" go-slow during contract negotiations and has a filed for a preliminary injunction against the alleged industrial action.
Parent company Atlas Air Worldwide Holdings has accused unionised pilots at both Atlas and Polar Air Cargo of engaging in activity leading to "significant" network disruptions.
Among the associated unions are the International Brotherhood of Teamsters (IBT), its Airline division, and its Airline Professionals' Association.
In a filing to the District Court of Columbia, Atlas accuses IBT members of engaging in "an unlawful, concerted work slowdown to gain advantage in pilot contract negotiations".
Included in the filing was testimony from senior vice president of flight operations at Atlas Air Jeffrey Carlson, who claimed IBT members had been engaging in "concerted slowdowns" since February 2016.
He said: "After this activity began, Atlas requested the union [IBT] take effective action to stop the slowdown; but the union has refused and continues to refuse to stop the slowdown.
"And it has, in fact, threatened to intensify the already significant slowdown as the busy holiday season approaches."
Mr Carlson also accuses the pilots of "abuse of sick leave", which he said represented "continuation" of a campaign instituted by the IBT last December to disrupt peak flying season.
"While this sickout ended once the 2016 holiday period ended, the threat of a further sickout during the 2017 holidays is evidenced in the union's missive that 'we are getting into the busy season during the second half of the year and it is now more important than ever to stay strong with your SOLIDARITY. YOU must not only honour the CBA [collective bargaining agreement] every day and on every flight, but also hold management accountable'."
And he added: "Even more recently, Captain Griffith issued a message warning that if Atlas did not put 'real money" into the CBA during upcoming contract negotiations, 'as a pilot crew member, I can honestly say this will not be good for their fourth quarter [2017]…'."
Mr Carlson alleged the IBT had "encouraged" pilots to call in sick as fatigued, "even if they are not in fact fatigued, as one pilot expressly told Atlas on July 22, 2017".
Earlier this year, pilots claimed operational risks at the carrier were intensifying amid a "worsening" pilot shortage that would undermine Atlas's ability to deliver for major customers like Amazon.
Captain Robert Kirchner said: "The situation at Atlas is a ticking time bomb and unless management confronts the issues threatening our carriers, the outlook for the busy fourth quarter is bleak.
"We've seen a record number of pilots leave in 2017, and years-long delays in contract negotiations. Sub-standard pay and benefits have left our carriers ill-equipped to compete in the market.
"The time for delays and denial is over, and Atlas needs to work with us on an industry-competitive pilot contract and other much-needed solutions to our staffing and operational problems."
President and chief executive William Flynn said the company had entered into a framework agreement with the pilots to return to negotiations, and this process was now underway.
But alongside the legal filing, Mr Flynn said: "The US military, businesses across the globe and millions of people depend on the stability, reliability and viability of Atlas operations.
"We value our commitment to our customers and the passengers and cargo entrusted to us, and we must, therefore protect the service quality we provide to our customers."
Atlas claims the IBT has violated its 'status quo' obligations under the Rail Labour Act by encouraging the slowdown and failing to prevent and discourage it.