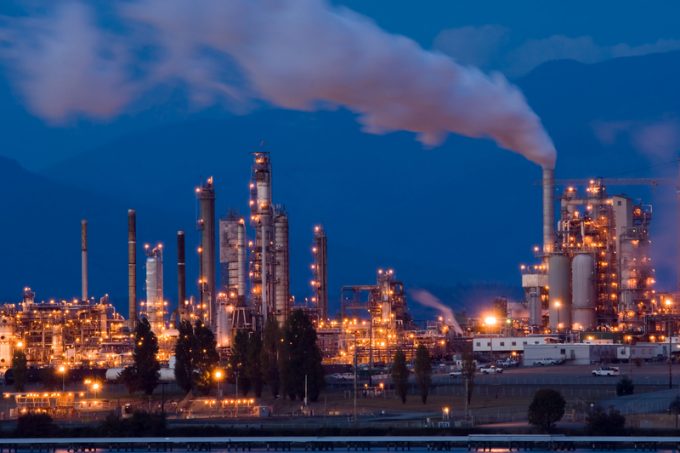 The shipping industry is split into two camps ahead of the IMO's 2020 0.5% sulphur cap regulations: those that believe that scrubbers – exhaust gas cleaning systems – are the answer; and those that do not.
Atlantic Container Line (ACL) a north Atlantic container ro-ro specialist, owned by Grimaldi Group, already has scrubbers installed on its five G4-class 3,800 teu-plus 1,300 vehicle container ro-ro ships.
And the carrier has now signed a three-year deal with scrubber manufacturer Alfa Laval to retrofit the PureSOx systems with its Remote Emission Monitor (ALREM) connectivity programme, providing a data reporting and storage device.
Pierluigi Marmo, technical manager for the ACL G4 vessels, said: "We are eager to start taking advantage of connectivity with our PureSOx systems."
Dario Bocchetti, corporate energy saving manager for Grimaldi Group, added: "By evaluating data from the current data logging system, for example, we've realised that PureSOx releases even less SOx than if we were sailing on MGO [marine gas oil].
Mr Bocchetti added that Grimaldi had "worked closely with Alfa Laval on exhaust gas cleaning and we believe strongly in this next step together".
Other carriers in favour of scrubbers include MSC, Evergreen and HMM, while for now, MSC's 2M partner, Maersk Line, and THE Alliance's lead line, Hapag-Lloyd, are generally opposed to their installation, regarding the systems as "not a long-term answer".
Notwithstanding the environmental argument about the use of scrubbers, the reality is that come 1 January 2020, carriers that do not have scrubbers installed on their vessels will be obliged to bunker with low-sulphur fuel oil (LSFO) – if they don't have the option to switch to LNG fuel. LSFO is currently at a premium of some $200 per tonne more than the standard HFO (heavy fuel oil).
And given that large container vessels burn around 100 tonnes a day at sea, carriers that opt for scrubbers will potentially have a significant unit cost advantage over their LSFO-consuming rivals.
However, there are also differences of opinion emerging regarding the availability of the two fuels.
Some shipping lines have flagged concerns about a potential shortage of HFO if demand is significantly lower, as well as the possibility of restrictions being imposed by the IMO in the transporting and barging of the dirtier fuel.
But other carriers, including MSC, have voiced apprehension that it will instead be LSFO that will be in short supply when the new IMO regulations come into force.
Supporting this argument is Martin Tallett, president of US-based refining consultants EnSys Energy & Systems. In a study commissioned by BIMCO and submitted to the IMO in 2016, EnSys warned that refineries could have "extreme difficulty" in meeting demand for low-sulphur fuels.
And in a recent interview with Bloomberg, Mr Tallett said he was still not optimistic for a successful outcome.
"We don't believe the refining industry can produce all of the fuels that would be needed to achieve 100% compliance," he said. "It's potentially going to be rather chaotic and stressed," he warned.