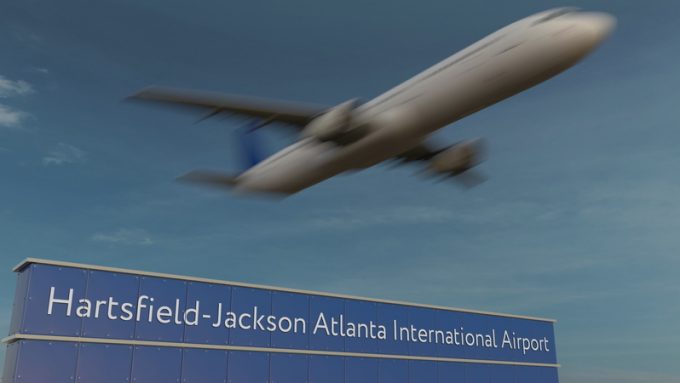 The first air cargo community system in the US in the 21st century is officially open for business.
The Airport Cargo Community System (ACS), a digital platform developed and managed by logistics IT provider Kale Logistics, enables all participating stakeholders at Atlanta's Hartfield Jackson International Airport to communicate with each other to facilitate the movement of goods and information at the airport.
After trials that had kicked off in the summer, with some 20 stakeholders, the system went live on 14 November.
According to Kale, ACS is meant to be more than a simple data-sharing platform with a fully functional digital system that eliminates duplicate data entry work and excessive documentation, addresses truck congestion and wait time issues and offers the transparency to reduce overall logistics costs and enable better supply chain planning.
"Gone are the days of contacting multiple agencies to locate a status update on your shipment, as the ATL ACS is your new single resource for all progress reports on your moving products," said Sonny Trawick, international quality assurance manager of R&L Global Logistics.
Elliott Paige, director of air services development of the airport, a driving force behind the establishment of a CCS at Atlanta, said that until now drivers coming to the airport to pick up freight had not known how much freight they would be able to collect, having had no visibility into the availability of shipments. They would often spend long times waiting and occasionally leave the airport without a single shipment, he said.
The ACS has a feature that allows truckers to book dock doors. For their part, handlers can give their approval electronically or decline, giving reasons, such as outstanding payments. The system is linked with PayCargo, allowing users to pay on the spot.
In developing the platform, Kale has worked with Microsoft to incorporate artificial intelligence and machine learning in the system. It can predict, assign and prioritise the allocation of docks for trucks waiting at the marshalling yard.
As it is being used, the system builds up data and begins to learn the behaviour of the individual users. Over time, this will enable it to give advice to improve efficiency, such as suggesting a better pick-up time or proposing an alternative route, Mr Paige said.
Down the road, he envisages Atlanta's ACS to connect with community platforms at other airports, such as Amsterdam Schiphol, which has a partnership agreement with Atlanta to develop a tradelane.
He is also looking to bring customs into the fold. The US Customs & Border Protection Agency (CBP) has shown interest in the platform, but Mr Paige does not expect a link to materialise soon. As a federal agency, CBP would not engage just with Atlanta but go for a nationwide approach with links to multiple community systems, he said.
"We'll start with the private sector. They are a lot more nimble," he added.
While the airport authority has pushed the ACS project, it has not invested in it. ACS is a private, commercial initiative. To date it has not charged for use of the platform, but early in the coming year it will come up with a fee structure, Mr Paige said.
The airport authority is pursuing another avenue for cargo development. It has put up an RFI for the development of a 63-acre parcel of land on the south side of the airport. It has no specific plans for the type of cargo facility to be built other than wanting a state-of-the-art building capable of handling different kinds of cargo relevant to the region, that can move freight at the speed of baggage, Mr Paige said.