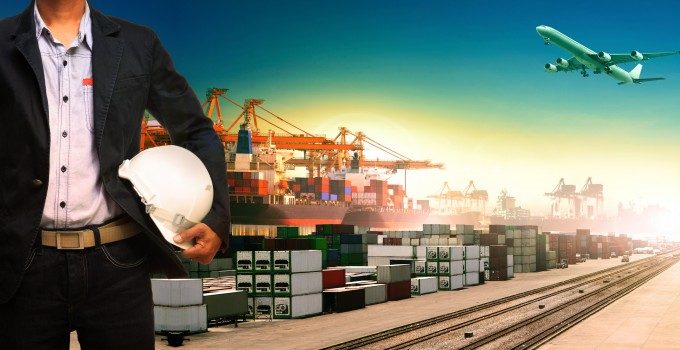 Around the World in Freighty Ways, Gavin van Marle recounts a visit to a country still recovering from its past, meeting the new breed of businessman rebuilding a battered society.  

One of the more bizarre legacies of the US war in Vietnam is the Cambodian speedboat business. A glaring oxymoron you might think, but not so. In southern Laos, the narrow longboats used by locals are propelled by oars or tiny lawnmower engines; in Cambodia, they've taken engines out of US Army trucks and Jeeps abandoned during the war and fitted them onto the same boats, which fly across the water at a good 60mph, scaring you witless as you leave the bamboo hut that passes off as the Cambodian border post.

Stung Treng is Cambodia's northernmost town. After the Khone Falls the Mekong is wide and fast flowing. But boat services are in short supply, so we transferred to road and hired a taxi to drive us 250km south to Kampong Cham. Five of us – plus driver – crammed into a battered old Toyota Camry and set out on what is the most unpleasant journey I have ever undertaken.

I've talked about bad roads before. Oh, what an innocent child of freight I was back then. Nothing, absolutely nothing, can prepare you for the 171km of pure hell that exists between Stung Treng and Kratié.

There is a sliver of Tarmac remaining from the original French-built road in the 1930s, but the rest is gullies and hillocks of dust and rubble. Being thrown around the back seat of the car, I imagined that this is what it would be like trying to get through a Force 8 in a rowing boat.
Cambodia – from the majesties of Angkor Wat to the tragedies of the Khmer Rouge. It is the black sheep of Southeast Asia, and readers are doubtless aware of its turbulent past, so there is little need for me to recount it here. But the scars are still livid – on the landscape, on the people, on society.

We arrived in Phnom Penh to discover a place so embroiled in commercial chaos and corruption that the overwhelming feeling was of a country perpetually on the verge of collapse. (For some rather gruesome but strangely compelling evidence, read Police Blotter, the bi-weekly Phnom Penh Post's summary of recent crimes.)

Cambodian business is inextricably linked with its politics. Elections held a few months ago failed to provide the current prime minister, Hun Sen, with the 65% majority constitutionally needed to form a government, despite widespread accusations of ballot-rigging. The two opposition parties have so far refused to form a coalition with Hun Sen and, as a result, not a single government employee – teachers, doctors, policemen, soldiers and, of course, customs guards – have been paid since.

There is a saying in Khmer: "When elephants fight, only ants die."

I went to see the Mekong River Commission about waterborne trade and traffic. It is here that the extreme incongruity of Cambodia started to become apparent. While chatting with the press officer, I heard of a new port being built: "Mong Rethy, a big Cambodian businessman, is building a facility at Sre Ambel. No one knows anything about it, he never gives interviews, but I'm sure it's a good story."

How small a town Phnom Penh is was demonstrated minutes later. The press officer's secretary used to be a translator for Mong Reththy; she gave him a call and, as Bob's your auntie's live-in lover, 15 minutes later I was being driven to meet the great man himself. Only it turned out to be Mong Reththa (in Khmer, as in Chinese and other Asian languages, the surname comes first), his 24-year-old son and VP of the company.

Reththa is responsible for the group's road construction, rubber plantations and palm-oil production, as well as the port. But his answers displayed a stunning amateurism. With a sheepish grin he told me: "We don't really know how much it will cost, but my father has a dream that it will become the next Singapore."

The sense that reality exists only in other countries was heightened when Reththa gave me a lift home. A Mercedes driving on the broken streets of Phnom Penh is a rare thing indeed but, inside, the conversation took a further surreal twist. "The government is killing this country with taxes," he said. "The average wage is $5 a day for an unskilled labourer, $10 for a skilled one. How are people supposed to live on that?" he asked, while honking furiously at a one-legged beggar who had the audacity to be on the street.

Pol Pot renamed 1975 Year Zero. But for many Cambodians the real Year Zero was 1979, when the Vietnamese invaded Cambodia and overthrew him. That was the year that Mong Reththy found himself working as a docker at Phnom Penh port. Beside him, carrying sacks of rice and sugar off the barges, was Hei Bavy, now director of the port authority. "Mong and I started off at the same time. He's a good friend of mine, and I hope Sre Ambel goes well. It won't have any effect on us, but Sihanoukville might lose some cargo."

Where Mong really made his money after such inauspicious beginnings remains a matter of debate. Rumours of drug smuggling and kickbacks to Hun Sen are everywhere, but other fingers point to the UN's disastrous re-building programme, which flooded Cambodia with thousands of highly paid foreigners and dollarised its economy. Burgeoning drug use, prostitution and the rapid spread of Aids are its legacies. But it did provide money for road-building (and, by gum, does Cambodia need it), and that is certainly one of Mong's legitimate concerns.

Nevertheless, corruption continues in an ever-growing cycle. Bavy admits that one of the greatest problems facing its logistics industry is customs. In Sihanoukville, it is well known that no import container will be released by customs until the officers have had their pick of the goods. The town's foremost supermarket is owned by the chief customs officer, and it boasts such an array of good French wine that it would be the envy of any European wine merchant.

Outside it, another limbless beggar – penniless landmine victims are everywhere – pleaded for pity. For the ants, life is as hard as it ever was. How long the elephants continue to fight, heaven only knows.

  Around The World In Freighty Ways costs just £12.99. Copies can be obtained from directly from publisher Right River Press Ltd by calling 020 7403 2005, or via this Amazon link