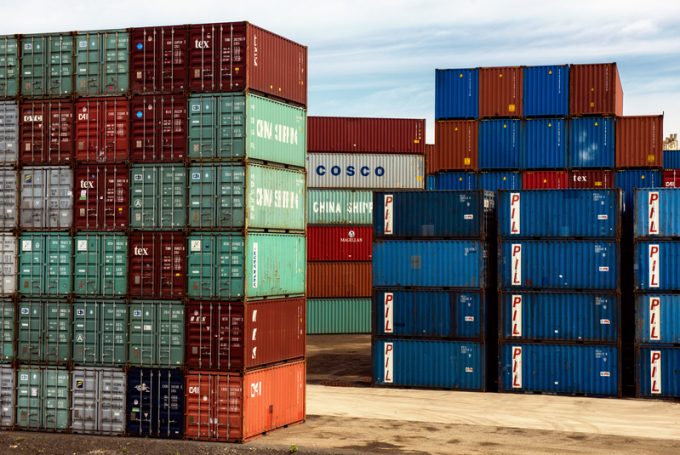 Australia's ongoing port congestion has left transport operators fuming over mounting container detention charges.
According to the Container Transport Alliance of Australia (CTAA), the current bottlenecks are caused by high peak season volumes, Covid-related labour shortages, terminal equipment malfunctions and lingering industrial relations disruptions.
CTAA director Neil Chambers told The Loadstar: "The biggest delays have been occurring at the port of Melbourne, where all three container terminals have had their difficulties and delays over the last few weeks.
"It's been a real challenge to get container vehicle booking system slots, meaning that imports aren't being collected on day-one of availability, and it's well into the availability free time before the import container can be hauled out and delivered. This has a definite knock-on effect through the supply chain."
Indeed, CTAA said the congestion was again leading to "an insidious consequence" for container logistics operators, due to the rise in container detention fees levied by shipping lines for the late return of empty containers.
Mr Chambers added: "To their credit, some shipping lines have recognised that their contracted stevedores have contributed to the landside logistics delays, and have waived or extended container detention free time. Alas, not all shipping lines have recognised this concern and disputed container detention fee bills are on the rise."
It's not the first time this year the detention charges have caused tension between shipping lines and their landside partners. In August, many forwarders were forced onto the spot market because of widespread capacity shortages, but these bookings often included detention terms with fewer free-days.
"Transport operators take every endeavour to deliver on the supply chain needs of their customers," Mr Chambers said. "However, in the current climate or high peak demand and significant congestion, it is unrealistic to expect that very strict container detention free time policies of shipping lines will be able to be satisfied.
"This is particularly the case if the shipping lines themselves don't recognise the fact that it is their own contractors – container terminals, and in some instances empty container parks – that are the cause of much of the delays."
Meanwhile, a cyber attack on empty container depot operator ACFS Port logistics has caused further landside delays this week.
ACFS said yesterday its depots across Australia had been impacted by a significant systems outage, temporarily halting the release of export containers.
CEO Arthur Tzaneros told local media today the systems had been restored, adding: "We caught the cyber incident very early and shut all our systems down very quickly so information wasn't compromised."
He didn't expand on the nature of the attack, but noted that "ACFS does not pay ransoms."