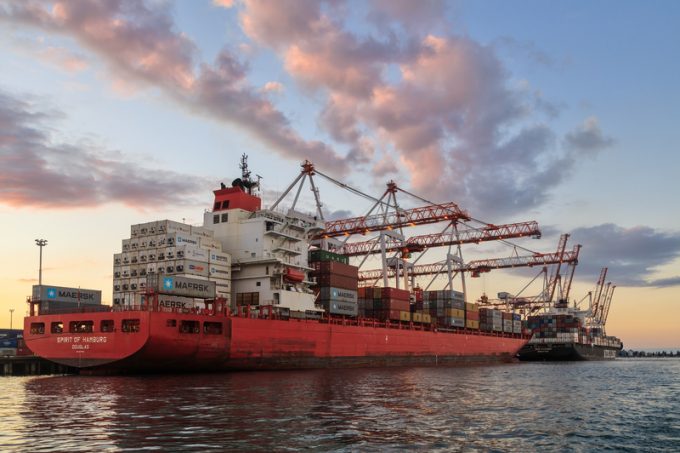 Shippers should consider whether their goods are high- or low-margin before deciding whether to use the spot or contracts markets when procuring ocean freight services, delegates at this week's Reuters Supply Chain Europe conference in Brussels were advised.
Kyle Henderson, CEO of supply chain visibility provider Vizion, suggested that when it comes to deciding, shippers should look at the value of the goods they are transporting.
He said: "In the immediate future, shippers of low-margin goods will probably be better off playing the spot market, rather than signing long-term contracts – you might be a price-taker for a while, but rates will go further down because the carriers could lose further volumes, but still make money."
However, he also warned that, should carriers succeed in mitigating rate declines by limiting capacity, spot market shippers might struggle periodically to find capacity.
He explained: "Guaranteed capacity, depending on transit times, is only available for premium spot rates. And when it comes to high-margin goods, these shippers naturally lean to long-term contracts with some sporadic spot bookings.
"But, if you are signing these contracts, be very careful of adjustment factors, because with rates declining as quickly as they currently are, you may not want to sign for more than 12 months. Going above a 12-month contract could result in you paying significantly higher prices than premium spot rates."
However, long-term shippers do have the ability to influence adjustment factors such as what index an agreed rate could be linked to over the course of a contract, added Mr Henderson.
"What should be the benchmark? Carriers will push for the one developed by Container Trade Statistics (CTS), which they have built and own, rather than something more neutral such as the FBX or SCFI – I think shippers have some leverage over which adjustment factor to choose," he said.
And while he acknowledged that the past two years had been highly stressful for shippers, he suggested there might now be an opportunity for shippers to create stronger partnerships with shipping lines – possibly at the expense of freight forwarders, adding: "Shippers can build a more direct relationship with carriers, even if you are a small shipper.
"Freight forwarders are still in the arbitrage game – the selections they make on shippers' behalf will be best for themselves, not necessarily their shippers.
"I see this an opportunity for shippers to deal directly with the carriers, because the carriers have reorientated themselves – they have made the vertical integration investments to enable them to also have those relationships," he said.