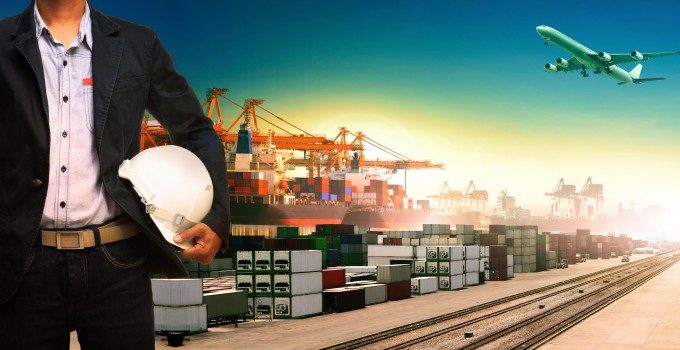 The world's cellular fleet capacity reached 17.98m teu in August, with container tonnage in lay-up representing only 230,000teu, just 1.28%, according to the latest data compiled by Alphaliner.
Strong demand, a good peak season and more ships needed because of port congestion delays are boosting demand, it reports.
Alphaliner said there was 7.4% year-on-year growth in employed tonnage – the highest increase since 2011 – against a backdrop of a particularly high number of newbuilds hitting the water.
Vessel deliveries totalled 219,000 teu in July – the second highest number since April 2011, when a record 235,000 teu of cellular tonnage was received.
Moreover, in the past year, a massive 1.46 million teu of new slots have been delivered, compared with 480,000teu scrapped.
However, scrapping may be on the increase. Braemar ACM research recorded 130 containership demolition sales in the first seven months of this year, equivalent to over 350,000teu.
Nevertheless, it is the success of ocean carriers in limiting capacity growth to below 5% on the two biggest tradelanes, Asia-Europe and the transpacific, that has been the key to maintaining healthy head haul load factors, while trade in the first half of the year grew by 8% and 5.4% respectively.
Demand exceeding capacity growth has provided ocean carriers with the foundation to implement general rate increases – but, as has been seen from the disappointing results posted by NOL and Hapag-Lloyd in the past week, some container lines have been slow to react and have instead conceded ground on average rates, despite good vessel utilisation.
Notwithstanding  their apparent inability to hold firm on GRIs, the achievement by carriers of managing the cascade of displaced smaller ships onto other trades is identified by Alphaliner as having been "largely successful" in capping their expansion on east-west trades.
The cascading of ships has worked particularly well on the Middle East, intra-Asia and African routes, where respective capacity increases of 16%, 12.5% and 12.4% have been recorded over the past 12 months without undue damage to freight rate levels.
But in Latin American trades, weak demand has stymied capacity growth – especially in Argentina and Brazil – so that the cascading of 8,000teu-plus ships was followed by an equal amount of capacity culls, and forced carriers into rationalising their services.
Alphaliner concludes that the supply and demand outlook for next 12 months "remains challenging", with an estimated 1.6m teu of capacity scheduled for delivery between now and July 2015. And it said global demand growth was "expected to remain patchy".
Indeed, around 50% of the orderbook, in terms of cellular capacity, is for ships in excess of 10,000teu, which will mostly be deployed on Asia-Europe trades, adding to the cascade challenge elsewhere for carriers.