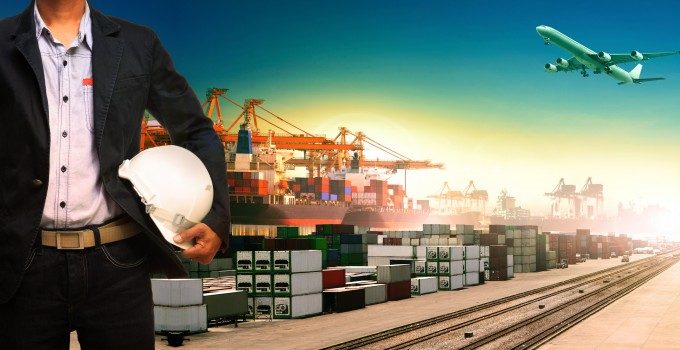 Ports and logistics activities in North Africa are generally hampered by a lack of investment, inaccessibility to larger markets, and inefficient pricing. They are characterised by disintegrating infrastructure, tedious bureaucracy and remain disconnected from global supply chains. And yet despite these obstacles, investors argue the region has tremendous potential for growth.
Algeria exemplifies this, according to Ravi Menon, director general of Bejaia Mediterranean Terminal (BMT), operated by Singapore-headquartered Portek.
Addressing delegates yesterday at the TOC Container Supply Chain Middle East conference in Dubai, Mr Menon said BMT's container business has seen exponential growth, seemingly at odds with much of the Mediterranean region. And this is against the background of the European financial crisis taking place to the north and the Arab Spring rocking neighbouring countries like Tunisia, Libya and Egypt.
With a population of 36 million people, Algeria has 10 major ports, which collectively service around 10,000 vessels per year, handling around 127 million tonnes of cargo and accounting for 95% of the country's external trade. However, containerised cargo amounted to just 16% of that last year, so there remains enormous potential for container growth while the rest of Algeria's ailing transport infrastructure is also in desperate need of major upgrades.
The government has ambitious plans in that respect, Mr Menon explained. "They are going to build a new transhipment port at Djen Djen with our colleagues at DP World. They are studying a greenfield project in the centre of Algeria. They have just started expanding the port of Oran which is the gateway to Algeria from the west for diverse cargo. There's going to be physical rehabilitation of port of Algiers, which has just started. And all other ports have provided expansion and rehabilitation plans. Supporting this at entry points to Algeria, the government also has plans for logistics platforms and ICTs.
"There are plans to create logistics platforms in Annaba, Skikda, Algiers, Bejaia and Oran [Algeria's five principal ports]. With these platforms, the centre, east, west and the highlands of Algeria can be served."
In addition major road and railway infrastructure development plans are afoot. These include the construction of a 1,216km east-west motorway and link routes connecting to the ports. A 1,020km motorway is planned to link the highlands, with north-south link roads connecting to the proposed highway. The Trans-Saharan route is also set to be upgraded into a highway after 2019. In addition, the country's 6,000km railway network is scheduled to be extended and modernised, while an intermodal system is set to be created within Algeria, serving the country's gateways.
On paper it is an impressive list, but what is the reality? "Aside from the east-west highway, nothing has been done," revealed Mr Menon. "The rest is all piecemeal. But that is the way of life there and you have to look at the gains made on the margins."
Red tape and related administrative issues have hindered progress.
"In 2011 the Algerian economy grew by 2.6% and this was mainly driven by public spending on construction and public works. The government has set aside $286 million for the 2010-2014 public investment program, announced at the tail end of 2011," he explained.
"This is part of a slew of measures that the government has implemented to stave off Arab Spring-like events. Further, Algeria's official reserves amount to $182.2 billion, which is enough to sustain imports for the next three years to meet the needs of the ambitious public investment program.
"So, there is a plan, there is money, the government has budgeted – but there are delays. However, there has not been much impact from the European financial crisis and the Arab Spring – just a relaxing of political laws."
In the meantime, delayed development and a surge in container traffic means bottlenecks at ports. This in turn means additional costs in the logistics chain.
Mr Menon argued that the solution is to accelerate development and investment by enticing foreign direct investment, although it is not clear if this is actually what the government has in mind.
"Is the government pro-investment or not?" he asks. "Aside from the oil and gas industry we generally detect ambivalence but it's not an outright no."
By way of evidence, he pointed out that since 2006 non-hydrocarbon investment has reached $25 billion, of which 33% is FDI, while FDI in 2011 trebled over the year before.
He also argued that freight rates to Algeria seem to be decoupled from the prevailing trend in the Med. "This is due to the impact of inefficiencies that cause the bottlenecks. However, with the entry of Chinese lines, I suspect there could be a downward pressure on the rate trend because the Chinese have been contracted for significant major projects, such as a $1.2 billion mosque in the centre of Algeria. They are involved in everything from the petrochemical industry to construction of prisons and airports.
"However, the structure of shipping into Algeria will remain feedering as the ports can't handle post-Panamax vessels. But we will continue to see a cascading down of larger vessels, especially when DP World's Djen Djen comes online."
Djen Djen will have a draught alongside of 17 to 21 metres and Mr Menon believes that it will change the dynamics of Algeria's port sector.
He expects to see a continued surge in demand for imports, which grew 14.78% in 2011 – roughly equivalent to 23% of GDP. Throughput growth derives from internally driven demand because the government announced a 14% public sector wage increase after February 2011, following the start of the Arab Spring. Consequently, Algeria is fast becoming a consumer society with higher disposable incomes.
Despite the negatives, Mr Menon is optimistic about the government's development plans. "The price of oil considered, the issues holding back the port sector in Algeria and causing the surge in volumes are internal," he said. "It is these internal issues that will also ensure the current structuring of shipping services into Algeria as well as the attendant high costs for the consumer and the government."