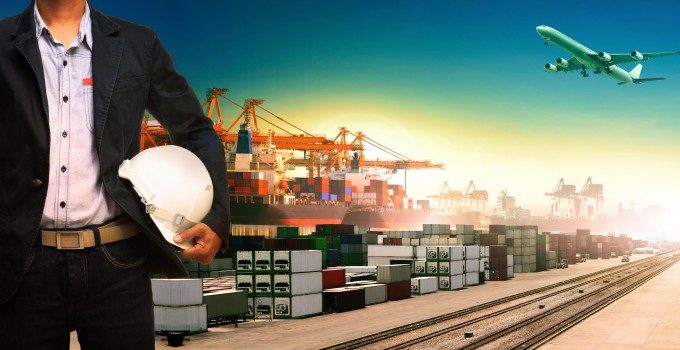 An airline chief has called on carriers, forwarders and shippers to work together to end the "illogical" surcharge system.
Disliked for various reasons by most parties in the supply chain, airline surcharges have been controversial for some time.
Peter Scholten, vice-president commercial for Saudia Cargo said: "I think there will be a time when the all-in rate will come. It's very difficult for the industry to talk about this for obvious reasons, but I hope as an industry we will end up there."
He called for an industry body that represents the whole air freight supply chain to tackle the issue.
"It's a sensitive subject, but someone needs to take the lead. Maybe TIACA could talk about that, instead of in-fighting."
The comments came on the day that Swiss competition commission WEKO announced that it was to fine 11 airlines a total of Sfr11m ($12.1m) for allegedly agreeing freight rates and surcharges between 2000 and 2005.
The airline industry continues to be penalised for past surcharge methodology, but the severity of the punishments meted out – in particular by the US Department of Justice – has meant that the industry has been in part too fearful to address the problems caused by surcharges.
"We've seen bankers fix the interest rate in Europe, then there's the energy companies; as an industry we've been heavily penalised over surcharges," said Mr Scholten. "But surcharges are very last century. The surcharges we have today are still based on oil prices of $20 per barrel when the fuel surcharge was first introduced in 1999.
"That level will never come back. In lots of markets, carriers end up with negative rates and just use the surcharge [for revenue].
"There is no logic to it at all, and we should get rid of it. But it's not down to airlines alone – in reality it's the whole chain, the forwarders and the shippers."
Shippers have been calling for various surcharges, such as war-risk and security, to be merged into one rate, while forwarders complain that they are merely used to collect surcharges for airlines.
The controversy has further heightened since airlines began to introduce chargeable weight methodology across the board last year.
One shipper told The Loadstar: "Sometimes we are offered an all-in rate, but we still need to know the freight rate. But surcharges change daily and it makes you feel squeezed."
Mr Scholten said: "Sometimes shippers want to see the surcharge listed separately, as they think it's transparent. But what we see now – after all the investigations – is that there are a lot of differences between the surcharges and really no transparency.
"In China, surcharges can be double those in Europe. We alone are not big enough to change the way the industry deals with surcharges – even the carrier with the biggest revenue only has 5% of the market. And of course we can't talk about it.
"Everyone in the supply chain should move on from this."
His comments are likely to be welcomed by the European Shippers' Council, which has long campaigned for simpler surcharge structures. In the sea freight sector, this week Sri Lanka's government ended terminal handling charges, seen by shippers as an additional and unnecessary charge which should be covered by the freight rate. The government claimed it would increase transparency and promote trade.
The airlines to be fined by Switzerland's WEKO include United, American, Singapore Airlines, Japan Airlines, BA, Air France and Cathay Pacific.