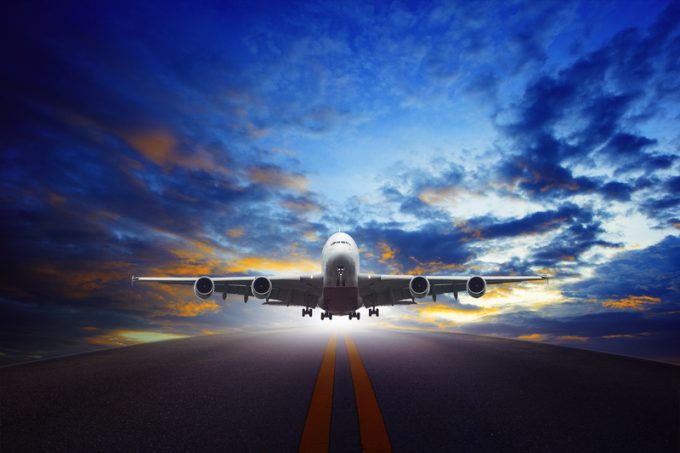 There appears to be no end in sight for soaring air freight prices.
Forwarders are reporting more than $500,000 for an Asia-Europe A330 charter, and more than $21 per kg for some urgent shipments on transatlantic routes.
And there are fears, with the next Chinese holiday due, from 1-5 May, that prices might go even higher in the last week of April.
"Spot rates are more than $10/kg on the Far East westbound, and close to $14/kg if you're looking for capacity to the US Midwest and east coast for the weeks of 13 and 20 April," said Neel Jones Shah, head of airfreight for Flexport.
"Rates are the highest I've ever seen; I can't see them going much higher, but then this crisis has taught us we're in unprecedented times."
And he added that the Chinese holiday may not make a difference.
"Rates will continue to remain high as long as there's a surge in demand for PPE. It's unclear by how much, and even if, the upcoming holiday will impact rates further."
Additionally, he warned another potential challenge was aircraft maintenance.
"Freighters are flying maximum hours, and available capacity is selling out almost immediately. Most freighter carriers are sold out through May and there is little room to add additional flights. For comparison, recent data from Seabury showed that the global widebody freighter fleet is flying close to 17% more block hours than it did in January. So aircraft are going to require maintenance in the coming months."
An Asian forwarder said: "There is still not enough capacity, compared to the huge demand for PPE stuff. What I see is the charter prices going up and up. The first available [aircraft] is now in early May. I don't see the price decreasing soon."
Forwarders are reporting that it is not just rates that are high, handling charges and surcharges are also skyrocketing. But, as Mr Jones Shah noted: "It's well documented that shelter-in-place regulations have put tremendous strain on ground handling personnel."
American Airlines (AA) said yesterday that, from 1 May, it was adding surcharges for late changes or cancellations.
"Customers with shipments over 100kg will be responsible for paying a fee, starting at $50, for late cancellation, late reduction in chargeable weight or failure to show," said the carrier. Full policy details can be found at aacargo.com/rates.
President of cargo for AA Rick Elieson said: "As big as our network is, we now have a very limited number of daily flights around the world and we have a responsibility to protect that capacity.
"This is space that could be used to hold life-saving medicines or critical freight, so we must do everything we can to avoid wasted cargo capacity and have as positive an impact on the world at a time when people are counting on us so heavily."
However, one forwarder added: "Logic says it is a good idea, both from the emotional side of getting medical goods to areas of crisis and also ensuring that maximum capacity is utilised on a reduced fleet of aircraft.
"Cynically, I would say it's another way to make revenue, as most carriers overbook flights as demand is high, so they shouldn't be in a position to not substitute freight to ensure maximum fill and capacity utilisation.
"On large shipments, most carriers ask for a commitment (over 10 tonnes) and contractually you have to sign a commitment anyway. But this is aimed at smaller shipments as well."
When asked about "profiteering" by airlines, secretary general of Tiaca Vladimir Zubkov said: "The demand for medical supplies will continue for the foreseeable future, until a vaccine is developed. Yes, we are aware of the high rates. It's difficult to take sides; difficult to find the edge from where the market plays and the opportunity to recuperate previous losses turns into an unfair use of the dominant position."