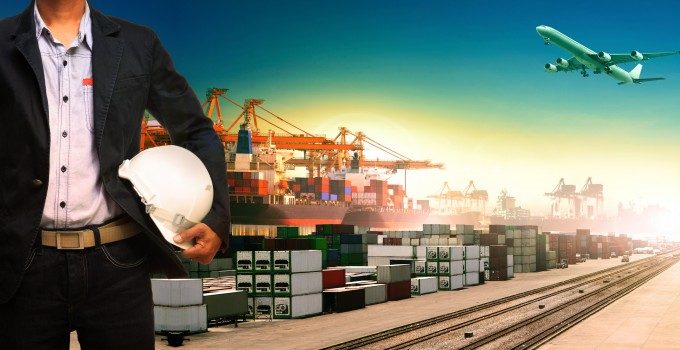 Shippers are calling on forwarders to negotiate with airlines over fuel surcharges (FSCs).
Concerned that a 25% drop in oil prices since July has not translated into a similar fall in FSCs, air cargo shippers are urging forwarders to help change the pricing mechanism.
"All airlines say that the fuel surcharge is related to oil prices," said Joost van Doesburg, air freight policy manger for the European Shippers' Council. "But right now the fuel surcharge has not decreased, or if it has, only by a very small amount. Shippers are claiming that airlines are making money on the FSCs. And the numbers speak for themselves."
However, in the past two months, many airlines have reduced their surcharges, some, such as Cargolux and Polar, more than once. China Airlines and Silkway have bucked the trend by increasing their FSCs on some routes, but the average reduction is $0.05 per kilo, taking most airlines to around the $0.80/ kg mark – about a 6% fall.
Mr van Doesburg said that last year the price of fuel fell 10%, yet surcharges stayed the same. When fuel then increased, so did the surcharge, effectively changing the base rate.
Two large shippers have called for a change in the way the mechanism works. They want to work with forwarders on changing the baseline, and to add part of the current FSC into the standard airfreight rate. They also would like to agree a new FSC mechanism on fuel price fluctuations and add an FSC agreement to contracts.
"My question is 'what are forwarders doing for the shipper?'"asked Mr van Doesburg. "They are the shippers' representatives to the airlines, so they should understand that this is not how shippers want to be represented. FSCs should be transparent and fair – and that is simply not the case right now."
Forwarders have been reluctant to get involved in FSC negotiations, said one forwarding source, because some are able to make a margin on surcharges.
But Robert Keen, director general of UK forwarding association BIFA, said: "Yes, it's the role of the forwarder to get the best rate for their customers. But ultimately it's down to the buyer of the service to make sure they are getting value for money."
He added that a call for an industry-wide change to mechanisms would fall foul of antitrust law.
"If they think this can be fixed, then perhaps shippers are unaware of competition law. It's a serious issue which could result in fines or even prison. These issues are down to individual companies to negotiate with individual suppliers."
But Mr van Doesburg said that shippers needed answers. "I want to improve the air cargo industry. This is the number-one issue for my members, and the number one frustration. We just want to start a discussion about changing the current system."
Airlines would argue that there is, in fact, less of a direct relationship between the price of oil and their own costs for jet fuel.
European carriers in particular hedge large amounts of their fuel, and many are not feeling the benefit of lower fuel prices yet. IAG said earlier this year it had hedged 79% of its consumption for this quarter, while Air France-KLM has 65% of its fourth-quarter fuel locked in.
In addition, a fall in the value of the euro against the dollar has wiped out some of the gains that a falling fuel price could have made.
However, speaking in Toronto this week, Tony Tyler, director general of IATA, said airline customers should see FSCs drop soon.
Explaining that prices for aviation jet fuel lag behind the price of oil by about a month, he said: "In many cases, airlines operate now with a basic fare and a fuel surcharge of some kind, and the fuel surcharge in many airlines is directly linked to the price they pay for fuel. You'll see the fuel surcharge very quickly come down."