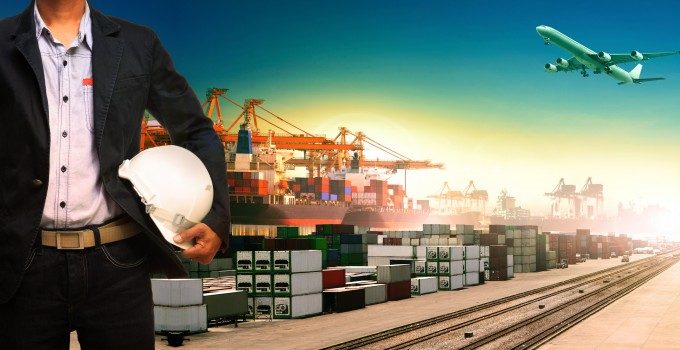 As the peak season kicks in, freighters cannot arrive fast enough into fleets, but quite a few operators will have to fly through part of the busiest time without these eagerly awaited assets.
Air Canada (AC) and Cargojet, Canada's largest all-cargo carrier, are both awaiting converted B767-300ER cargo planes, and both have firm plans for the fleet additions.
AC intends to deploy its first 767 predominantly in lanes serving Miami and Latin American markets, while Cargojet will field another freighter – its twelfth – for DHL.
The cargo airline will have to use a spare aircraft, which is just completing a maintenance spell, for the DHL contract as delivery of the new freighter is delayed owing to the high volume of conversation activity, said EVP and CCO Jamie Porteous.
And delivery of AC's 767-300ERF has also slipped behind schedule, said Matthieu Casey, senior director, cargo global sales and revenue optimisation, adding that it is "a small delay, measured in weeks", for which the airline had prepared.
AC has been one of the leading proponents of using passenger widebody planes for cargo operations. Since March 2020 it has run more than 12,000 such flights, including a contingent of B777 and A330 aircraft with seats removed to boost load capacity. And, unlike many competitors, AC has used these flights mostly for scheduled operations rather than ad hoc activities.
"We're preparing to wind down our cargo-only flying," Mr Casey said, but added that the modified 777s and A330s would be the last to exit the cargo scene.
Some cargo flights are slated to stop by the end of the year, but some may continue into the first part of 2022. AC Cargo said the first of the eight 767 freighters would enter service this quarter and start flying on scheduled routes in the new year, mostly out of Toronto, AC's largest cargo station, accounting for 60% of its traffic.
It is a sizable O/D market, but its chief attraction is its hub role for the network, and leveraging this has been a cornerstone of the carrier's strategy for years, continuing throughout the pandemic. AC Cargo's export traffic from the US has been relatively stable compared with 2019 levels, but US imports are up in the double-digit range, Mr Casey reported.
As the Toronto and Montreal gateways have not been overly congested, the airline has been able to offer a relatively smooth operation, serving large US hubs like Chicago, New York, Washington and Dallas/Fort Worth through trucking connections out of its Canadian gateways, he said.
Intercontinental flows to and from Latin America have been another strategic target for AC, which is reflected in the deployment of the carrier's first 767 freighter, which will fly primarily to Miami, Lima, Quito, Mexico City and Guadalajara.
Volumes from Latin America have shown double-digit growth over 2019, Mr Casey said. He added that perishables – the predominant export from the region – had outpaced the growth of cargo overall.
AC is in the process of ramping-up its capabilities in this sector with a $16m investment to expand and enhance its cold chain handling capabilities at Toronto. With more than 2,800 sq metres of temperature-controlled areas and an expanded cooler, the revamped facility will be a game-changer for the airline, Mr Casey said.
Most of the perishables from Latin America that transit Toronto are headed for Europe, a smaller portion goes to Asia, while the transpacific market is stronger for Canadian seafood exports. This traffic has held up well, notwithstanding some sporadic disruptions in China, he reported. During recent Covid-19 outbreaks in China, AC had to cancel some cargo flights to affected markets.
The airline has been running twice daily cargo flights to Shanghai. The lobster business has been one of the sectors that have benefited from that capacity, according to Mr Casey.
AC's plans for the deployment of its first couple of 767 freighters do not include regular transpacific flights, so this segment will have to rely on the carrier's belly capacity on passenger flights next year. The 767 is not best suited for the transpacific sector.
Transpacific freighter operations by a Canadian carrier are more likely to be ushered in by Cargojet, which stands to receive two 777 freighters in 2023. Management has signalled that these would be on routes to Asian markets.