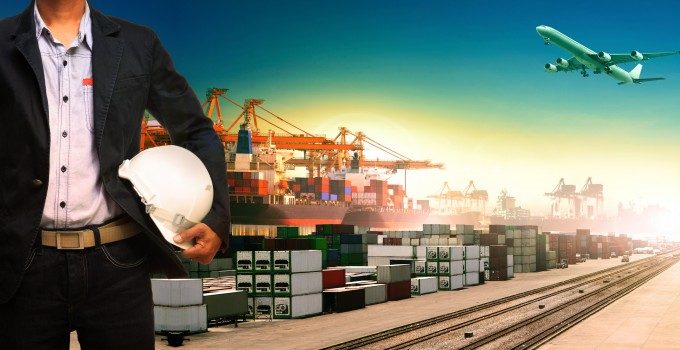 In response to the forthcoming mandatory verification of the weight of containers, the Global Shippers Forum (GSF) has suggested the creation of an accreditation scheme for known shippers, along the authorised economic operator model.
Speaking at the final day of the TOC Container Supply Chain conference in London today, GSF secretary general Chris Welsh told delegates the organisation was working with a number of national governments on "how we develop an accreditation scheme for the calculation method".
Under the new Safety of Life at Sea (Solas) amendments adopted by the International Maritime Organization (IMO) last year, shippers must have the declared weight of their container verified by either actual weighing, or demonstrating the calculated weight of the containers – the weight of the cargo plus the tare weight of the box itself.
"We are trying to develop a traceable, audit-based system that would warrant the establishment of a national database of known shippers," Mr Welsh said.
"This would provide governments with a traceable source, an assurance that the system is audited and a method of dealing with people who get it wrong.
"And there will be major benefits to other stakeholders in the supply chain which have visibility into the database, particularly for shipping lines, and I think it could potentially lead to real improvements in supply chain standards.
"And it has commercial spin-offs, such as leading to fewer delays and more efficiency – it could help us move toward the digitisation of shipping documents and getting paper out of the system."
Mr Welsh added that the process of building a model accreditation scheme had begun and he hoped it would be completed within the next six months.
However, it has its opponents. Paul Hamilton, assistant secretary at the dockers' section of the International Transport Workers Federation (ITF), continues to press for the mandatory weighing of containers as the sole method of verification.
He told delegates: "We want all containers to be weighed, as you cannot put a price on safety. The calculation method seems complicated and we have requested further clarification, and we will lobby national governments for independent spot checks to be performed.
"If the calculation method fails, then mandatory weighing must become law," he added.
Others expressed doubt that the GSF scheme could become a reality internationally.
"Let's face it, most containers are loaded in China, so if there is a problem of misdeclared weight it begins there, and I just do not see how you can enforce such a scheme across all the hundreds of thousands of exporters there," one forwarder told The Loadstar.