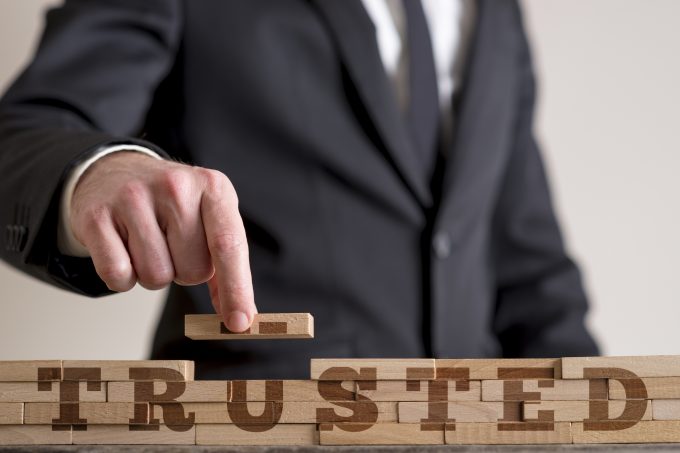 Political infighting continues over the Brexit white paper, but supply chain concerns have arisen over its references to "trusted traders" and the UK's apparent lack of them.
Linked to post-9/11 security concerns, "trusted trader" programmes were developed to provide joined-up security and customs processes across the global supply chain.
A spokesperson from the British International Freight Association (BIFA) told The Loadstar references to trusted traders meant "nothing", as there were so many schemes available.
In Europe, 'trusted traders' are known as authorised economic operators (AEOs), but while 6,225 businesses in Germany and 1,563 in the Netherlands are AEOs, the UK has just 630. And of those, more than half are freight forwarders, with very few small shippers having secured AEO certification.
Director general of BIFA Robert Keen told The Loadstar the white paper's overtures to trusted trader status were "somewhat misleading".
He said: "Under trusted trader schemes, AEO trucks won't go to the front of the queue, nor are they a silver bullet to deal with post-Brexit customs proposals.
"It also takes a long time to get certified – upwards of six months – and many shippers believe this is a process that needn't concern them as it has been devolved to forwarders."
Legal director of law firm Womble Bond Dickinson Malcolm Dowden said in his experience the process had sometimes taken as long as two years.
"Attaining AEO status is not straightforward… AEO status cannot be regarded as an easy route, or as a quick fix," said Mr Dowden. "The applications forms are relatively short, but require a significant body of detailed evidence.
"Applying for (and then maintaining) AEO status therefore represents a significant investment of cash and management time.
"Further, the approval process leads to an assessment carried out by HMRC, which can be a significant bottleneck as HMRC resources are very limited."
A BIFA spokesperson also questioned why the white paper only mentioned "trusted trader" status, rather than AEO and suggested the post-Brexit government may diverge from the EU's programme and develop its own.
"What's important is that businesses know what's happening and which programme to follow," said the spokesperson. "A lot have applied in the past and been rejected, and without the need for customs agreements in the past there was little point reapplying."
If the government stuck to AEO, this would leave shippers in a position where they had mutual recognition in China, Japan, Norway, Switzerland and the US.
However, with no programme, the spokesperson confirmed, there would be border delays for shippers.
"We always encourage our members to apply, as if you get authorised under AEO it makes you a better business," said the spokesperson. "But the government should be under no illusions, it will take a long time to not only get businesses qualified but to also get them interested in qualifying in the first place."
Mr Dowden also questioned the usefulness of an AEO scheme, noting it was reliant on "mutual recognition".
"Any end-to-end process for the import or export of goods works only if it works at both ends," he said. "The government's white paper cannot guarantee that AEO status granted in the UK would be recognised by the EU27.
"Consequently, it merely expresses the hope that the UK will be able to 'agree mutual recognition of AEOs'."
Without mutual recognition, Mr Dowden said, AEO status would be of little value, adding that it could only be achieved through a full agreement with the EU.
In the event of a "no-deal" Brexit, or of a deal lacking mutual recognition, Mr Dowden said the white paper's "trusted trader" concept would not provide "frictionless" trade."