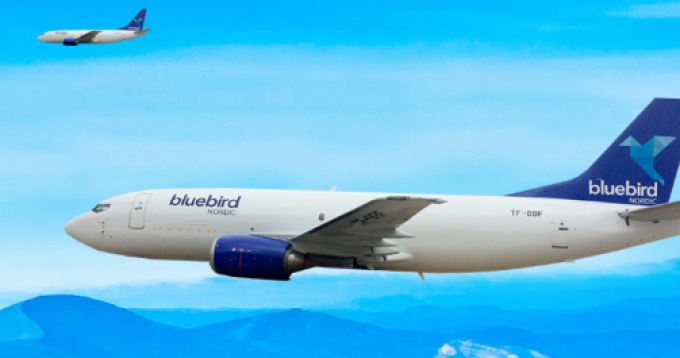 Avia Solutions Group, owner of Chapman Freeborn, has acquired Bluebird Nordic, the Icelandic narrowbody freighter operator.
Bluebird has a six-aircraft fleet, comprising a 737-300F and five 737-400Fs, and operates scheduled, ACMI and charter flights to around 100 destinations.
"With this new acquisition, Avia Solutions Group steps into the narrowbody ACMI cargo business," said  Gediminas Ziemelis, founder and chairman.
"Being the biggest passenger ACMI group, with one of the largest corporate airlines in Europe, we were actually missing cargo operations.
"Differently from long-haul widebody cargo business, narrowbody demand is growing fast, driven by electronic trade and others. Today, we own seven AOCs in various countries and our plan is to achieve synergy between pilots pool, maintenance and lease costs."
In June, Avia Solutions, which is headquartered in Cyprus but has divisions in Lithuania and Russia, acquired broker Chapman Freeborn, and also owns BGS Rail, a Ukraine rail freight company, and AviaAM Leasing, an aircraft trading platform.
Chapman Freeborn and its subsidiaries, including Intradco, Magma Aviation and Wings 24, have continued to operate under their own brands. 
Steinn Logi Björnsson, managing director of Bluebird Nordic, said: "We are happy that Bluebird is now a member of Avia Solutions Group and look forward to working with the new owners to grow and strengthen the company. We are certain that the company, its employees and customers will feel the benefits of belonging to such a strong aviation industry player."