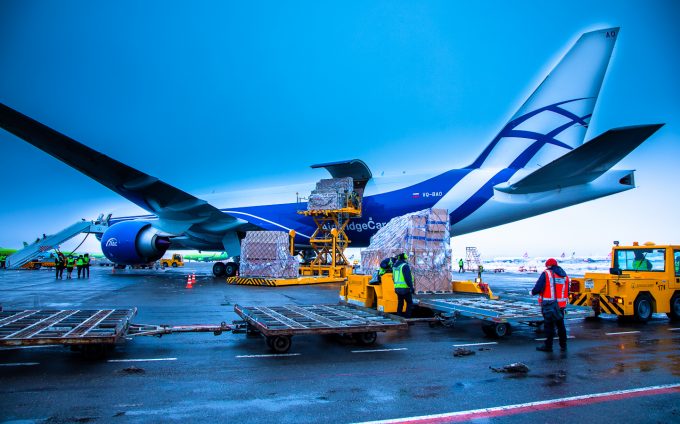 AirBridgeCargo (ABC) has deployed its first 777 freighter, putting it on the Trans-Siberian route with a payload of 106 tonnes.
"2020 has put air cargo at the front," said Igor Borisov, director of Moscow's Domodedovo Airport, "delivering much-needed medical cargo – PPE, vaccines, medicines, medical equipment and other items to combat Covid-19 spread.
"We are positive that the new freighter type within AirBridgeCargo's fleet will open new opportunities for other carriers operating to/from Domodedovo."
Customer Natalia Butrova, logistics leader Russia & CIS at GE Healthcare, added: "Timely delivery of sophisticated medical equipment stays one of the top tasks during these difficult times. Time-wise, airfreight is the most preferred mode, which, coupled with safety and security, is very important for us."
Tatyana Arslanova, CEO of ABC parent Volga-Dnepr Group, said: "We would like to thank our personnel and specialists, partners and customers for this great milestone at the turn of 2021 when airfreight is in high demand, especially for healthcare, e-commerce and essential cargo transports."
The pictures below follow the B777's first commercial flight, from Seoul to Domodedovo.