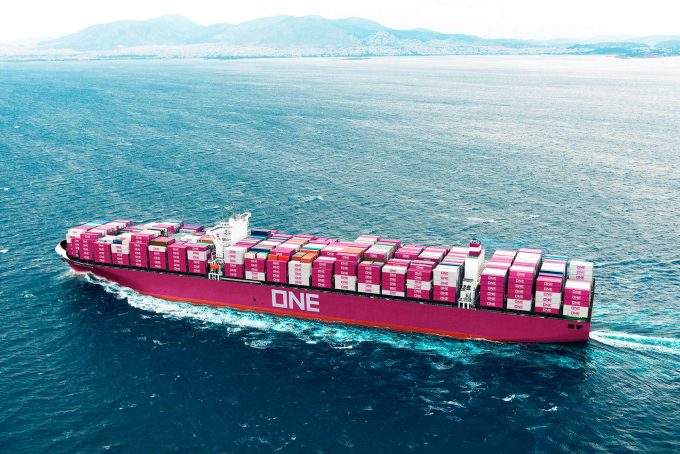 Japanese merged carrier Ocean Network Express (ONE) recorded a net loss of $586m in its first year of operation, however it said it expected to move into the black in its second year. 
ONE, formed from the container businesses of K Line, MOL and NYK, was supposed to produce synergistic returns for its parents. Instead it has dragged down the P&L accounts of the trio, which announced annual results today. 
NYK, which holds a 38% equity stake in ONE, posted a massive group loss of ¥44.5bn ($400m) for the year, prompting the replacement of Tadaaki Naito as president.
The company said it resolved a change of its chairman, president and representative directors. The new president will be Hitoshi Nagasawa, currently executive vice president corporate officer.
And, like its compatriots, NYK also underestimated the cost of ending its legacy liner business. It said it suffered "higher than expected one-time costs required to terminate the container shipping business", which included severance payments to agents and penalties incurred on returning surplus containerships to owners earlier than the charter party expiry dates. 
K Line recorded a loss of ¥11bn ($99m) for the year, citing red ink incurred from its 31% stake in ONE as the primary reason. 
Only MOL, which also has a 31% holding in ONE, managed to stay in the black for the year, achieving a positive result of ¥27bn ($240m), mainly attributable to good performances from its dry bulk and energy transport businesses. 
But the carrier noted the business performance from ONE had resulted "in a significant deficit" from the sector. 
The botched launch of ONE on 1 April last year resulted in a significant loss of business and an estimated $400m impact on the bottom line. 
Chief executive Jeremy Nixon explained to investors in November that management had "underestimated the initial launch resource requirement", causing chaos on operations desks throughout the new organisation and obliging loyal Japanese trading house customers to book their containers with other carriers. 
On the key Asia-Europe and transpacific tradelanes, it took ONE several months to regain customer confidence and thus restore load factors to acceptable levels. 
For the full-year utilisation levels recovered to 87% and 88%, respectively for the Asia-US and Asia-Europe headhaul routes, having plunged below 70% in the first quarter. 
Turnover in the first 12 months was $10.9bn, but ONE is seeking to improve its revenue in year two by 17% to $12.7bn and is targeting a profit of $85m. 
ONE is more optimistic about growth than some of its peers and is projecting a 4% increase in demand. 
"Profit is expected to gradually recover throughout H1, with improved lifting," said ONE, adding it expected that liftings would be restored to the pre-integration levels of the three carriers during the period. 
It said however that in the first three months of the calendar year, and the carrier's Q4, trade had been "relatively weak" eastbound between Asia and the US "due in part to a backlash downturn from the earlier rush demand ahead of additional US tariffs on China". 
In regard to the Asia to Europe tradelane it said that although long-term contracts had improved, soft demand following the Chinese new year had resulted in a decline in spot rates. 
ONE said that its action plan for profit improvement was to "establish an organisation that can tolerate market volatility" advancing the carrier from a period of "stabilisation" to a secondary stage of "reformation". 
The four parts of its 2019 action plan are: cargo portfolio optimisation; product rationalisation; an organisation restructure and an increase in the targeted $1bn cost saving synergies from the merger to 96% this year, from the 82% achieved in the first year.