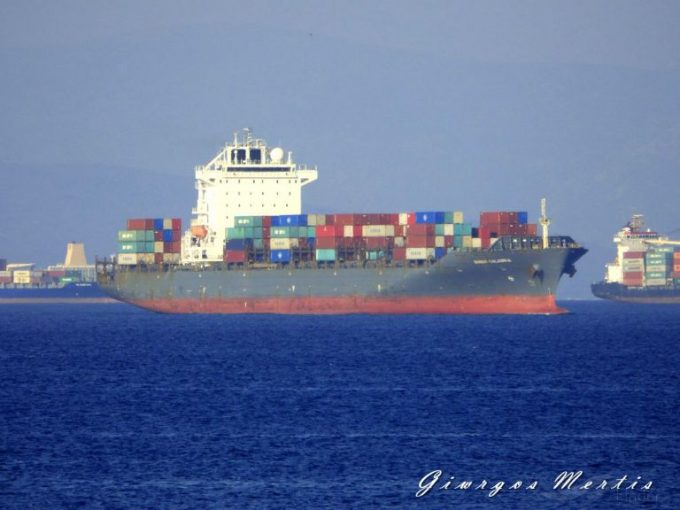 Israeli ocean carrier Zim says it has agreed a charter with non-operating containership owner MPC Container Ships (MPCC) and investment managers MPC Capital for up to six newbuild 5,500 teu wide-beamed vessels for seven years periods.
Since its formation in 2017, Oslo-based MPCC has specialised in operating second-hand feeder ships, so the deal with Zim is a change of strategy for the NOO, which described the deal as "an extraordinary opportunity".
The NOO said it had ordered two 5,500 teu ships for delivery in early 2024, while MPC Capital announced an order in January for four ships to be delivered from Q2 2023.
MPCC said it was paying $72.2m each for the eco-designed ships from South Korean shipyard HJ Shipbuilding & Construction and would receive an average of $39,000 a day over the duration of the time charter, bringing it a return of around $100m per ship.
Last year, MPCC turned its first gain, with a net profit of $190m, following a loss of $64.5m in 2020. It reported that its average time charter rates had doubled to almost $17,000 a day, with new deals at much higher rates and for longer terms.
However, with its fleet of 68 mainly feeder ships all firmly fixed and with the second-hand containership market run dry, MPCC is clearly looking to tap into the lucrative carrier market.
CEO Constantin Baack said the development represented an "extraordinary newbuilding opportunity" with "attractive charters attached". He added: "This transaction demonstrates the company's capability to identify and execute transactions that are both attractive in terms of earnings and environmental footprint in line with upcoming de-carbonisation regulations."
Meanwhile, Zim president and CEO Eli Glickman said the deal with MPCC and MPC Capital represented "another attractive chartering transaction for newbuild vessels" and  the new tonnage would be "ideally suited to serve on our expanded network of expedited services".
According to Alphaliner data, Zim is currently the tenth-ranked carrier by capacity, with a fleet of 125 ships for 451,855 teu, including just seven owned vessels.
But in percentage terms, it has the biggest carrier orderbook: 88% of its current capacity, 47 ships for 395,415 teu,  all of which will be provided by NOOs guaranteed against long-term charters.
Moreover, if Zim were to hold on to its current tonnage, the arrival of the newbuilds would propel it above Yang Ming to ninth place in the ranks, with 847,270 teu.
However, Zim could struggle to hang on to its current chartered-in fleet, not from the threat of other carriers outbidding it for daily hire rates, but from aggressive offers to  their owners on the S&P market – from rivals MSC and CMA CGM, in particular.