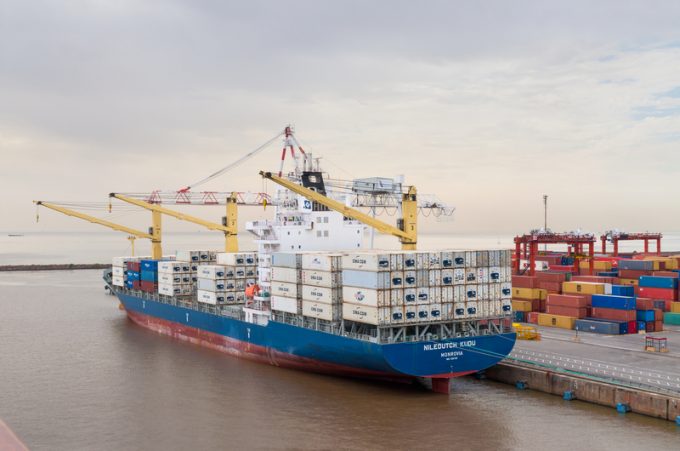 PRESS RELEASE We are excited to launch the EU BMR compliant Xeneta Shipping Index by Compass (XSI® – C), together with Compass Financial Technologies. The BMR compliant XSI® – C is ready for index-based contracting and derivatives and is the most accurate and transparent container rates index on the market. The Benchmarks Regulation (BMR) aims to ensure benchmarks are robust and reliable and to minimize conflicts of interest in benchmark-setting processes. Its impact resonates across all global benchmarks and investors.
What is EU BMR Compliant? 
Regulation (EU) 2016/1011 of the European Parliament and of the Council of 8 June 2016 on indices used as benchmarks in financial instruments and financial contracts or to measure the performance of investment funds and amending Directives 2008/48/EC and 2014/17/EU and Regulation (EU) No 596/2014 (Text with EEA relevance).
Introducing XSI® – C
XSI® – C or Xeneta Shipping Index by Compass Indices, are co-owned by Xeneta and Compass Financial Technologies, the major financial index provider for alternative asset classes. Xeneta is the data contributor for XSI® – C and Compass Financial Technologies (France) is the benchmark administrator and index calculation agent.
The index includes the short-term Freight All Kinds (FAK) rates valid for less than 32 days for a 40' container. Indices will be calculated and published daily at 4 pm UK time. 
From December 9th, 2021, users can access XSI-C online on the Xeneta websites (https://xsi.xeneta.com and www.xeneta.com) and Compass Financial Technologies website (www.compassft.com), along with additional information about the Index.
Trade Lanes Covered
The XSI® – C are currently provided for the following 8 main trade lanes: 
North Europe Main – Far East Main

US West Coast – Far East Main

US East Coast Main – North Europe Main 

Far East Main – North Europe Main

North Europe Main – US East Coast Main

Far East Main – US West Coast

North Europe Main – South America East Coast Main

Far East Main – South America East Coast Main 
XSI® – C deals purely with the ocean component of the freight rate, and as such, does not include any pre-carriage or on-carriage charges. The Index includes all charges and surcharges that need to be paid in order to ship a container. 
The Index does not include any charges associated with dangerous goods, heavy or otherwise special equipment. It does not include any fees associated with premium or guaranteed services and follows a set of pre-defined rules for each trade lane for calculating the handling charges.
What Makes 
XSI® – C 

Unique?

Xeneta's data is what sets XSI®-C apart from other indices in the industry. We cover most of the global trades and works with all the market players, from the biggest freight forwarders to smaller shippers making the Index more representative of the market than most. Hence, XSI® – C offers a data breadth that none of the existing indices provide.

"With Xeneta's robust, real-time data, EU BMR compliance and index calculation capabilities, XSI®-C is positioned better than any other index in the market to provide the most trusted pulse of the market," said Edouard Mouton, founding partner of Compass Financial Technologies.

Container shipping pricing is extremely volatile. Many legacy indices do not reflect the large-scale trades made by some of the biggest companies in the world. They are mainly based on quoted prices, which are disproportionately indicative. As we work with some of the largest shippers in the world, XSI®-C's data is not only timely but also extremely relevant. 
Creating Opportunities for Index-Based Contracting and Derivatives
"The unreliability of existing indices and their lack of transparency is what motivated us to create a new data source for the containerized ocean freight market together with the Compass team." – said Patrik Berglund, Xeneta CEO.
Xeneta data is the most exhaustive set of ocean freight rate data, and our solutions are trusted by hundreds of leading global companies, including 3 of the top 5 ocean carriers and 7 of the top 10 global freight forwarders. 
Our freight rate data collection and processing match the highest quality standards, and as the data contributor for XSI® – C, we have adopted a strict Code of Conduct which is in line with EU BMR constraints.
With EU BMR regulation and partnership with Compass Financial Technologies, XSI® – C acts as a foundation for the index-linked contracting and financial derivatives market. 
If you are interested in learning more about how XSI® – C can support your index-linked contracting strategy with your supplier, please contact us and we'll be happy to discuss the opportunity.