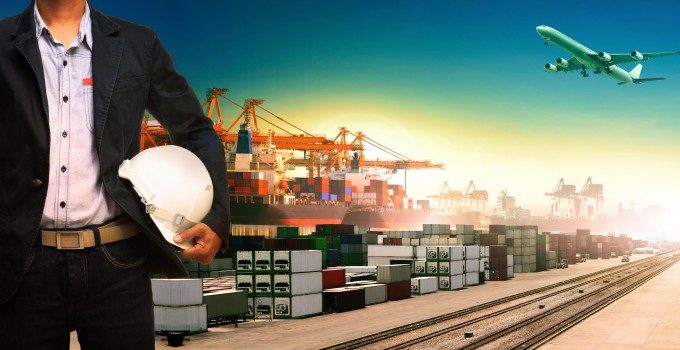 Tigers Inc, a Hong Kong-based logistics enterprise, is expanding with an eye on cornering the fast-growing market for fresh seafood into China.
Tigers, which has grown rapidly since its inception in late 2011 through a mix of organic growth and targeted acquisitions, is now taking over WorldLink, a $50m logistics firm that specialises in perishables and also moves general cargo. WorldLink's founding management team will stay on to work under the Tigers' brand.
"WorldLink provides us with a strong perishable and general cargo base in Western Australia," said Tigers CEO Andrew Jillings.
"With the pending free-trade agreement between Australia and China, I anticipate significant growth in the perishables sector over the next few years, particularly from Australia."
Tigers has focused heavily on e-fulfillment, a segment that has been growing rapidly all over the world, Mr Jillings noted. One of the firm's financial backers is GeoPost, a subsidiary of France's La Poste Group. The link gives the Asian logistics firm access to the network of Dynamic Parcel Distribution (DPD), owned by GeoPost.
Over the past couple of years much of Tigers' activity has concentrated on e-commerce logistics into China for international e-tailers that want to tackle the fast-growing Chinese consumer market. Mr Jillings said one of his goals was to turn his company into a leading player in the perishables e-fulfillment arena.
"We see increasing demand for B2C deliveries to China, Japan and other Asian markets. There is a tremendous amount of perishables delivered – for example, lobster," he remarked. "There is a growing middle class that wants to eat genuinely fresh food."
He said WorldLink was one of the biggest shippers of lobster from Australia, dispatching as much as 20 tons a night.
Tigers has run some trial lobster shipments to China to expand into the B2C segment in perishables and intends to officially launch a B2C service before the end of the year.
Some lobster shipments go directly to consumers, but a large chunk is ordered by restaurants that want to bypass middlemen. This clientele has a constant demand for fresh supplies, Mr Jillings noted.
"They don't want 100 lobsters on Monday to work their way through them through the week, they want fresh lobsters," he said.
He added that Tigers was looking to some other perishables, such as other seafood, quality meats and wine: "stuff that is flown rather than shipped, and not frozen food".
Tigers has 17 branches in China and Mr Jillings sees no need for near-term expansion there. "We have quite a good footprint in China," he commented.
Almost simultaneously with the acquisition of WorldLink, Tigers has reached an agreement with the owners of Signet International to take over the UK logistics firm. Signet, which is based in London, has offices in Felixstowe, Banbury and Cardiff. Revenues are in the $30m bracket, according to Tigers.
These acquisitions will see Tigers as an $800m logistics player with a presence in Asia, Europe, North America and South Africa.
Despite the weakening economic growth and recent stock market turmoil in China, Mr Jillings has not seen any slowdown in Chinese demand for perishables. Sales of luxury goods, such as high-end wine and cognac, have slumped in the wake of the Chinese authorities' crusade against corruption, but consumers' appetite for perishables remains robust, he said.
He added that outbound traffic from China had shown signs of slowing, but the inbound market was still strong.