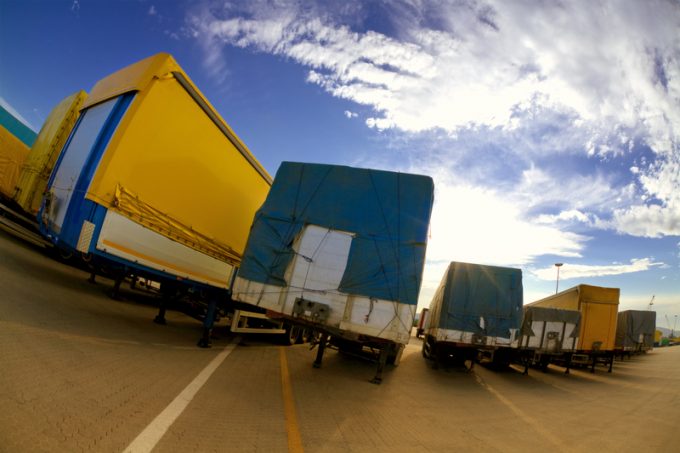 UK transport groups have argued that road freight must not be penalised because it plays a vital role in supply chains.
It follows Wednesday's release of the EU's third mobility package, which proposes that trucks cut CO2 emissions by 30% by 2030, with a 15% cut on 2019 levels required by 2025.
"The proposed requirements for new vehicles would massively assist the logistics industry in its efforts to improve safety and reduce emissions," said FTA head of policy Christopher Snelling, "providing the EU's requirements do not prevent lorries doing the full range of jobs that society needs of them."
However, attempts via UK legislation to combat vehicle emissions, received less than full support from the haulage industry.
Road Haulage Association chief executive Richard Burnett said government needed to work with industry, "not penalise it", to address air quality. He said a recent court ruling, brought by ClientEarth regarding scrappage schemes, had forced the government's hand on wider environmental issues.
"There should be no bans or restrictions on lorries less than 12 years old, and local authorities need a single framework," said Mr Burnett.
In particular, he highlighted a lack of consistency surrounding clean air zones across the country's towns and cities.
"Different towns and cities could have different policies – and fines – for different lorries delivering into them," Mr Burnett continued.
"That could hit businesses hard and leave the logistics trade confused with multiple standards and rules."
The FTA seemed to agree that leaving regulation in the hands of local authorities was not the way forward, emphasising the benefits of the European proposals.
But while throwing its weight behind Europe, the FTA has called on Whitehall to reconsider its own plans to tax diesel freight trains.
Earlier this week, the government announced plans for a consultation on the use of red diesel in non-road vehicles, which Mr Snelling feared could lead to a tax hike in rail freight.
"Every freight train takes about 60 HGVs off the country's roads, giving carbon, air pollution, road safety and congestion benefits," said Mr Snelling. "It also helps the economy by providing a productive, cost-effective and high-performing option for logistics operators needing to support key industries.
"Disincentivising diesel in trains makes no sense as, until the government electrifies the network, there is no alternative open to operators or users."
According to the FTA, a gallon of diesel will move one tonne of freight 246 miles by rail, compared with 88 miles by road.
While Mr Snelling doubted government would impose a tax on diesel in rail – describing it as "contrary" to decarbonisation goals – he believes the discussion alone could impact business.
"Even the consideration of it this year will make it harder to persuade potential customers to explore rail as an option for their freight transportation requirements," he added.
"FTA believes government should reassure business and rail freight immediately that this review will end with train services not being made to pay the same high fuel taxes as road vehicles currently face – the highest fuel taxes in Europe," he said.