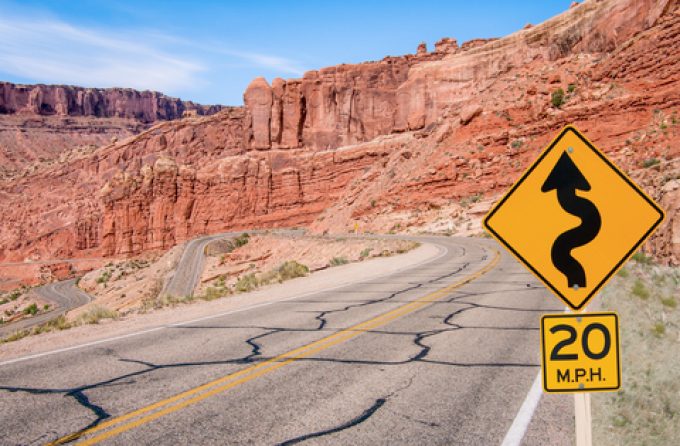 The US truckload sector experienced a sequential decline in freight volumes and shipment spend in the third quarter,  says today's US Bank Freight Payment Index.
And the road ahead remains bumpy, according to the predictive Cowen-AFS Freight Index.
The US Bank index shows a 2.6% decline in volumes from the previous quarter – the steepest quarterly drop since Q1 21 – and a 4.9% fall, year on year.
Freight spend also declined, by 2.4% from Q2, but remained elevated year on year and up 10.6% on Q3 21.
"With inflation elevated, consumers are spending more on household staples at the expense of products moved by truck. This transition, as well as weaker home construction activity, is impacting truck freight volumes," said Bob Costello, SVP and chief economist of the American Trucking Association.
He added that the result could have been worse, were it not for strong performance in south-west US, the only regional market that saw more volumes, climbing 5.8% over the second quarter and up 6.6% year on year. The area's growth was powered by increased oil production and trade with Mexico.
And freight spend in the region rose 1.7% over the previous quarter, and 24.8% year on year.
The north-eastern states saw the largest quarterly contraction in shipment volume, down 10.4% on Q2 and 7.1% on the same period in 2021. Freight spend diminished less, slipping 1.4% from the previous quarter, which suggests capacity constraints in this market.
In terms of freight spend, the mid-west was hit hardest. Freight spend fell 5.3% on Q2, to end 6.5% higher than in Q3 21. Volumes fell 4%, which resulted in a 3.5% slide from a year earlier. One factor behind this was a 15% slump in house construction.
In the south-east and west, volumes slipped 1.1% and 0.4%, respectively, from the second quarter, with spend down 0.1% and 0.8%, respectively.
The relatively modest drops in prices, compared with the decline seen in the ad hoc truckload market this year, reflect the preponderance of contract trucking on the index, which has seen only modest easing in pricing so far.
But further weakness lies ahead, according to the Cowen-AFS Freight Index published last Friday. It is a quarterly index produced since 2018, by 3PL platform AFS Logistics, which leverages freight audit/payment data, data science and machine-learning algorithms for its rate predictions.
Its analysts forecast moderate contraction in truckload and less-than-truckload (LTL) pricing in the fourth quarter. Truckload rate per mile is expected to weaken further, to an overall fall of 17.9% from the index's January 2018 baseline, following a 0.8% decline in cost per shipment from Q2 to Q3.
This, said the authors was "likely a function of a weakening macro backdrop and contract rates that are aligning more with a softening spot market", but they noted that the weakening in Q4 should be less pronounced than anticipated.
For the LTL sector, AFS expects a quarterly sequential decrease in pricing of about 7%, which would still be 10.1% above a year ago. The projected downward pressure on rate growth is partly due to "uncertainties on the demand side and a muted peak season".
Meanwhile, pricing in the express parcel sector is expected to slip further, to 1.8%, following the previous quarter's decline of 1.3%.
There has been a broad chorus of predictions of a relatively slow peak season in e-commerce, but this is unlikely to translate into a significant retreat in pricing, AFS warned. The ground parcel index was stronger than anticipated in the third quarter and is expected to climb in the fourth, due to elevated fuel surcharges and the aggressive surcharges imposed by FedEx and UPS.
"Shippers are yet to see cost relief on the parcel side," wrote the AFS analysts.
To hear more about US cargo and its dramatic shift from the West Coast to the East Coast, listen to this clip of Peter Sand, chief analyst, Xeneta, on the latest Loadstar Podcast.