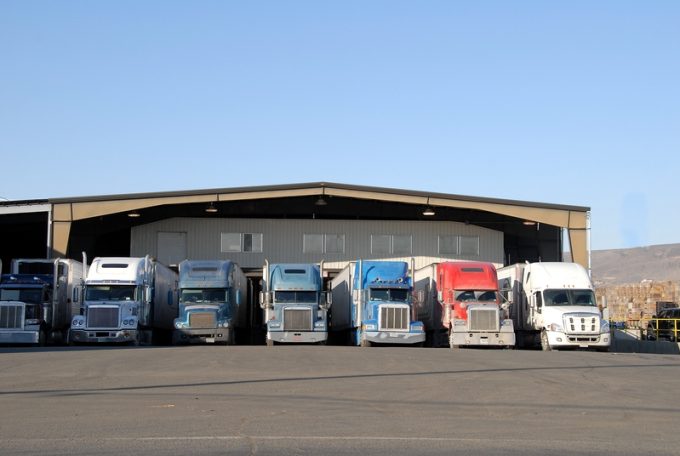 Logistics software provider WiseTech Global has acquired US transport management system provider SaaS Transportation.
Reports suggest the deal was completed at $2.1m, pushing Sydney-based WiseTech's spend to $25m on six acquisitions this year.
SaaS Transportation MD Ken Pehanick will retain control of the less-than-truckload (LTL) freight software system supplier. he said: "We are pleased to join WiseTech as it brings us global infrastructure and significant innovation capacity that'll help accelerate product development and expand our reach."
SaaS Transportation counts FedEx, XPO Logistics and UPS among its customers and Mr Pehanick hopes the deal will open it up to the 7,000 global logistics providers using WiseTech's CargoWise One supply chain solution.
WiseTech founder and chief executive Richard White said the deal with SaaS Transportation would "valuable" market knowledge.
"The US road transport industry within the LTL sector is a sizeable market," he added. "SaaS Transportation, with connections to over 70 US LTL carriers, valuable market knowledge and US LTL road rate capabilities, fits our acquisition strategy and extends our road booking and rates offering."
Last week, WiseTech sold $100m of shares to LA-based Capital Group as it sought to raise funds for what some media reports have termed its "aggressive" acquisition strategy.
Mr White told The Australian Financial Review  the move was not planned but rather the company had acted when an opportunity presented itself.
The SaaS purchase comes on the heels of WiseTech's other recent logistics acquisitions across North America Asia, Europe and Latin America.
The Loadstar's financial analyst, Alessandro Pasetti, recently compared WiseTech's acquisition-led growth strategy that of XPO Logistics.
"WiseTech's deal-making has been the natural step forward for a gem in the logistics software world which counts many global freight forwarders on its book. Many of its acquisitions have been more important strategically than financially, cementing its reputation and global reach."