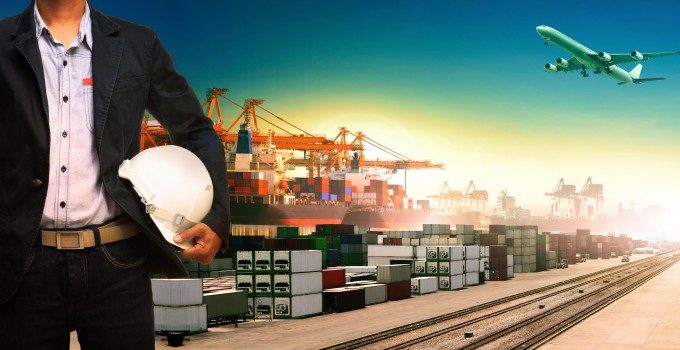 It's funny really. So much talk about rates – shippers want them low, carriers want them high – everyone claims that they just want them to be sustainable. But actually, all of this fighting over rates equals a mere 2% of the total supply chain cost. A lot of fuss about nothing – or very little, anyway. So says Jesper Praestensgaard, chief commercial officer for shipping line Hapag-Lloyd, speaking at the TOC Container Supply Chain event in Antwerp last week.
Following on from a speech by Adidas, he pointed out that if you work out the freight rate cost per shoe, it really puts it into perspective.
Delegates could have heard the speech as an emotive appeal for sustainable rates – which in a way it was. But Mr Praestensgaard also supported the argument in a fairly unassailable way.
He argued that it is the perception – not the reality – of supply and demand that affects freight rates. Unlike in other industries, where lower rates lead to higher volumes, demand for container space is actually relatively price inelastic. "When we reduce rates, we don't increase demand," he noted.
He went on to explain that the operational indicator for demand is asset utilisation. Looking at comparisons from other (profitable) transport providers, Mr Praestensgaard showed that Deutsche Bahn only filled 46.8% of its long journey seats in 2011, Singapore Airlines filled 78.5% of its capacity, TUI Hotels 77.9% and DP World 82%.
And then he gave the example of a colleague in the liner shipping industry who, with "panic in his voice" spoke of a low utilisation rate of 93%.
"If we can't push through rates that provide sustainability with asset utilisation of over 90%, then we have a big problem in our industry," said Mr Praestensgaard.
It's a fair point. How can industry growth be paid for? Who will finance the next ships? Why did the industry collectively lose $6.5 billion last year? And how on earth did it get into this position?
As everyone knows, these last two questions can be answered by the simple and damaging rate war that the carriers indulged in, spending the cash they had earned in the 2009-2010 rebound to gain market share, in the hope that someone would leave. Nobody did. And that lead to a raft of "dramatic headlines" as carriers struggled to address losses – jobs shed, investment delayed, ship retirement accelerated. Instead, said Mr Praestensgaard: "We have to deliver a return that justifies renewed investments."
For the good of all. Although he acknowledged that low freight rates had contributed to world trade overall, the vicious cycle that they create becomes an overall cost, an unnecessary inefficiency.
At this point in the cycle – the bottom – services are being pulled, ships are slow steaming, and lines become unreliable, causing disruption to the supply chain. That leads to orderbook delays and cancellations – not only because of overcapacity but also because the lines can't demonstrate satisfactory returns to financiers. Of course, as growth accelerates and capacity tightens, lines begin to over-commit and under-deliver. In the longer-term, lines put up freight rates to claw back some of those earlier losses and see increased profitability. Which leads them increase capacity… And then it all starts, all over again. Worryingly, the cycle seems to be getting shorter.
"If you look at the savings shippers make on freight rates, versus the cost of disruption to the supply chain, it doesn't make any sense," said Mr Praestensgaard. "We need a reliable supply chain, with low volatility and competitive rates. And why does utilisation need to be near 100%? We need to ensure we have more in the tool box than just short-term utilisation." And he ended with a question to his customers: "Why negotiate ocean freight rates down when it is such a small part of supply chain cost?"
Of course, one must also ask, why do shipping lines allow ocean freight rates to be negotiated down? And if one was to listen to the forwarders and shippers at the event, they were calling for more transparency, stable rates, differentiated products, and schedule reliability. These, of course, are all connected. What is encouraging is that – at last – this is beginning to be recognised. And with that, perhaps, the blame game can stop and partnerships can begin to be formed, because it has to happen, and the sooner the better.