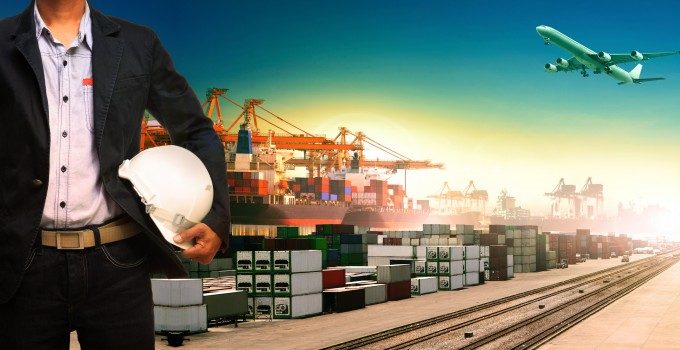 You know, don't you, that 'air freight' has become synonymous, to the general public's ears, of all that is anti-environmental, anti-green, anti-good. And yes, it's certainly not perfect on that front. 
The casual acceptance that the air cargo industry is a wrong 'un is currently prominent in the UK, where a storm has brewed over the contract for the printing of Olympic tickets being given to a US company, rather than a UK one. And, according to the first stories, the tickets were to be air freighted over  – all 16 tonnes – in a blow to what was billed as "the Greenest Olympics ever". 
The London Olympic organisers were told in no uncertain terms that it was "unacceptable" to send the tickets by air. Despite their concerns over security.
It makes you wonder whether, if the organisers had said it would be 'Fedexed' rather than 'air freighted', the same storm would have arisen. One suspects not. Fedex is a household name, and somehow acceptable (as, of course, are UPS, DHL etc). People don't necessarily equate the integrators with air freight. In fact, UPS is the official logistics provider, and yet no concerns arose about that. Despite the fact that it is an air carrier, offering air freight services. 
So why has the more general industry got such a poor reputation? And where is it now, while it's name is being besmirched? Wouldn't this be the perfect opportunity for an industry body (yes, perhaps you, IATA), to be making a point about how airlines are striving to change, and that they are not quite as evil as the world likes to believe?
Except, maybe the general public has a point. In the Airline Cargo Management survey, 48% of respondents placed 'environment' lowest on the list of things that industry bodies should focus on. 
It's true, there are a lot of things that need to be worked on. But environment surely should be one of the most important – both in terms of the industry cleaning up its act – which it is doing – and also in terms of its image. The term 'air freight' should make people think of efficiency, speed and security. Which is exactly what the integrators have done rather well.
When it is perfectly accepted and unquestioned by commentators in the consumer press that 'air freight' is a terrible, immoral thing to do, isn't it time for the industry to share a few facts showing how it has cut emissions? Not only that, but it should be explaining to a wider audience that there are other factors involved. It should be putting pressure on governments, air traffic management bodies and regulators to help cut emissions too. The airline industry – minus the integrators – is taking all the blame. And while all the kerfuffle about the EU's ETS is going on, it's an even more perfect time.
Sometimes this much-maligned and put-upon industry needs to be a little less toothless and a lot more proactive.