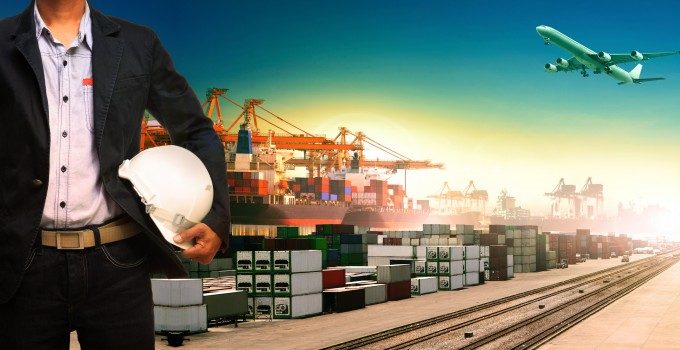 The extremely poor chances of a container arriving reliably at its African import destination are no better than they were three years ago, according to a new study. This is particularly true via West African gateway ports, which, it said, "have seen no real material improvement".
"Despite modest gains reported in the first three months of 2015, overall reliability to and from the (African) continent is still far from optimal," said the co-author of the study, Victor Shieh, editor-in-chief of PortOverview Africa.
Mr Shieh noted that with container shipping lines deploying much bigger ships on services from Asia, quay and landside congestion at African ports is a massive challenge for the industry.
Even the planned new terminals at Abidjan, Tema, Lome and Lagos, which are forecast to add up to 12 million teu of quayside capacity, will only improve reliability if there is land-based infrastructure growth as well.
West Africa's ports are almost entirely dependent on road transport to evacuate containers, so it follows that the bigger the ships, the more severely landside congestion will affect nearby cities.
At the TOC West Africa briefing held in Tenerife last December, delegates spoke of truck drivers parking for several days in towns outside ports awaiting boxes that may not have even arrived on the terminal, thus adding to the transport gridlock that blights the region.
The poor standard of communication between stakeholders was said by conference delegates to be the main reason for the transport chaos. Olaf Merk, administrator ports & shipping at the OECD, described West African port facilities as "probably the least efficient of all global terminals".
Nevertheless, gearless vessels of 5,000 teu or above now account for more than 20% of the total capacity deployed between Asia and West Africa, and MSC has even introduced a 8,500 teu ship on its Africa Express Service.
MSC, like some other global carriers, has decided to use a hub and spoke operation to serve African destinations and has opted to hub at Lome, Togo.
Commenting to PortOverview Africa on the first months of its Africa Express Service, an MSC spokesman said: "The feeder deployment has worked well. Since they are dedicated for our Asia mother vessel, whenever we suffer a delay, our feeders just wait to ensure the cargo gets connected."
But MSC's strategy of building a local feeder network in order to mitigate congestion and improve container delivery reliability could carry some risks, noted the report.
"With elections in Togo at the end of the month, and delays at the Lome terminal following its opening last year, it still remains to be seen whether this bold gamble on local feeders will pay off," it said.
How to best serve the region is a daily dilemma for the carriers, and long-term African trader Delmas is constantly reviewing its operation. In fact the CMA CGM subsidiary has announced an 'emergency port congestion' surcharge for Doula, Cameroon effective 1 May, where it said delays to vessels have reached 30 days.
But as the report says: "Despite instability and the impact of unstable oil prices on a number of African countries, growth in West African trade continues to rise."
Added to the cascading of larger tonnage from east – west routes to African trades, African ports will continue to suffer from congestion in the short and mid-term, noted the report.