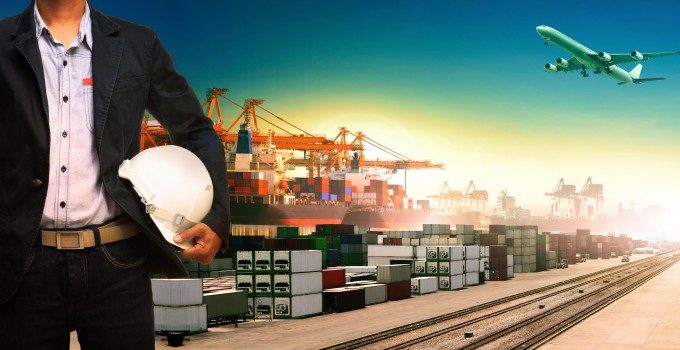 Piracy attacks in South-east Asia now account for 60% of global incidents, with a surge of activity in Vietnam marking it as a new global hotspot.
Using data from the International Maritime Bureau (IMB), a new report by insurance firm Allianz shows global piracy attacks increased for the first time in five years in 2015, albeit by just one incident, up to 246 compared with 245 in 2014.
While attacks in Africa are declining as international naval efforts slow down piracy off the coasts of Nigeria and Somalia, incidents are increasing in South-east Asia, with 55% of the region's 147 attacks taking place against moving vessels, compared with 37% a year earlier.
"A problem in the region is that the traffic is very dense and different national territorial waters are adjacent to each other, making it very hard to distinguish who has responsibility," said Captain Jarek Klimczak, Allianz senior marine risk consultant.
The majority of attacks were low-level theft, which the IMB says increases risks to vessels and crew. This was the case in Vietnam, where a surge of robberies on anchored vessels at the port of Vung Tau meant total nationwide incidents leapt from seven to 27.
And Vietnam is growing increasingly wary of regional piracy. According to local news reports, the Vietnam Maritime Administration (Vinamarine) has ordered port authorities across the country to inform shipowners of increasing crew abduction incidents in regional waters.
Vinamarine acted after receiving a report from the Regional Cooperation Agreement on Combating Piracy and Armed Robbery against Ships in Asia (ReCAAP). The report cited three tugboat hijacking incidents in the coastal areas off eastern Sabah, Malaysia, and the southern Philippines.
Meanwhile, the Allianz report also highlights the relatively new phenomenon of 'cyber-savvy pirates' and the threat they pose to shipping companies.
Ron Johnson, regional marine manager for Allianz Pacific, cites the growing utilisation of Internet of Things (IOT) cloud-based technologies by the maritime industry as fuelling the "potential for hackers to access shipping company and port records, as well as on-board vessel identification and navigational systems".
He added: "This leaves the entire shipping system exposed, enabling pirates and terrorists to identify target cargo and obtain information about more vulnerable ships and locations".
In one recent example of the risk posed by so-called hacker-pirates, US telecoms giant Verizon made global headlines in March by revealing its role in foiling high-seas piracy aided by network intrusion.
Verizon's security response team helped a major container carrier avoid further cargo losses after it suffered a series of highly targeted attacks, whereby, after boarding a vessel and forcing the crew into hiding, pirates would seek out and ransack specific containers, already aware of the high-value cargo within.
Recounting the incident in its Data Breach Digest report, Verizon said: "They'd board a vessel, locate by barcode specific sought-after crates containing valuables, steal the contents of that crate – and that crate only – and then depart the vessel without further incident. Fast, clean and easy."
Upon investigation, the Verizon team was able to identify the source of the security breach as a web-based content management system (CMS) the container carrier used to handle bills of lading. After identifying the source of the hack, the servers were shut down to fix the vulnerability and prevent further targeted attack.
Although the risk of loss or damage as a direct result of cybercrime remains low, Allianz says, more needs to be done to educate shipping companies since "generally the risk is not well understood and the consequences can be disastrous."