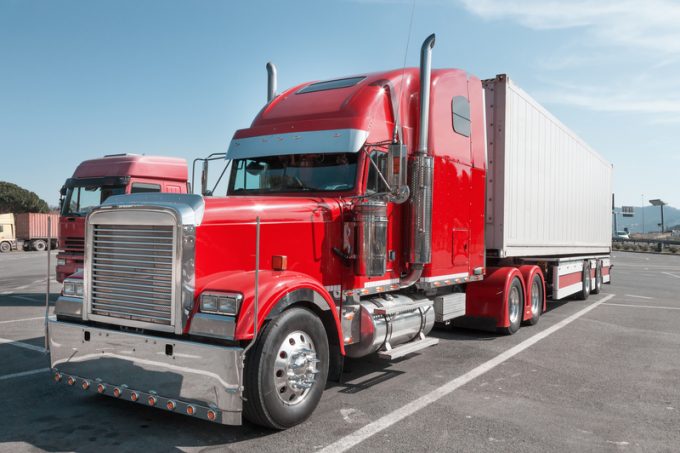 US shippers will continue to face a challenging trucking market for much of the coming year, but at least the relentless rise in pricing should come to an end.
After a steady rise through the summer, the US trucking sector actually showed mild declines in volume, tender rejections and spot rates in the first two weeks of October. However, this respite is not likely to last, according to industry executives speaking at the Transplace Shipper Symposium in the US last week.
Pundits have described this easing in the market as "the calm before the storm", referring to the imminent holiday season shopping frenzy, which is expected to squeeze capacity again.
Ben Cubitt, senior VP network services & consulting at Transplace, anticipates "generally tight capacity through the rest of the year".
And Bob Costello, chief economist of the American Trucking Association, added: "The spot market is very strong, because there's so much excess freight out there. I think we are going to have a strong peak season, especially for consumer products."
Transplace, a 3PL that focuses on optimising shippers' trucking networks, has seen wild fluctuations in volumes and rates this year.
"We hit a record high and record low in van spot rates this year," Mr Cubitt said. Spot rates in September were almost a dollar higher than in March, he added.
Tender acceptance dropped from the 81-88% range in January to 58-70% after May, noted Matt Harding, senior VP data science of Transplace. He attributed the tight capacity and   ensuing surge in pricing to a convergence of factors brought about by far-reaching changes in demand and consumption patterns, as consumers and retailers adapted to the challenges brought about by the Covid-19 pandemic.
On the provider side, capacity has been hamstrung by the ongoing driver shortage, he added.
The capacity drought is not confined to the truckload sector, however said Mr Cibitt. "What we're seeing in capacity is shortages on virtually all fronts."
While ad hoc rates have climbed more than 60% from their low in the spring, contract pricing has been relatively steady.
"Contract rates, if you can get them, are fairly stable. The big word there is 'if'," said Mr Harding. According to Transplace's data, about 22% of US truckload freight is moving at spot market rates.
Mr Harding expects  more unstable and volatile conditions well into 2021, as the market continues to grapple with the changes unleashed by the pandemic.
"As disjointed and overlapping demand patterns develop, disruption and realignment in transport capacity will continue," he warned. "We're looking six to 12 months of additional uncertainty."
Both he and Mr Costello forecast demand to abate after the peak season, relieving pressure on pricing. However, demand will remain at lofty levels, Mr Costello warned.
At least shippers can expect some relief from the rise in freight rates.
"There will be less pricing pressure ahead," Mr Harding predicted.