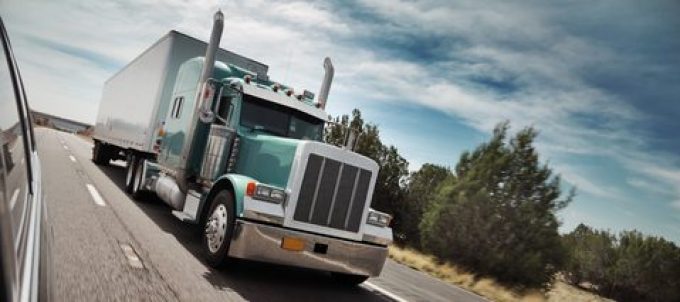 Despite an improvement in August, US trucking firms are in for a slow ride as economic conditions weaken.
Meanwhile, shippers are using the breathing space to optimise networks and reduce costs, although not in a push to reduce rates to pre-pandemic levels.
US truckers rolled through August at a better clip than anticipated. The American Trucking Association's For-Hire Truck Tonnage Index shows a 2.8% gain for the month, reversing a 1.5% slip in July. Year-on-year, the index is up 7.4%.
The Cass Freight Index for August also painted a brighter picture, showing a 3.6% increase in shipments over August 2021.
The summer improvement likely reflects a combination of successful discounting by retailers, seasonal inventory building ahead of the holidays and reversal of China lockdown effects in June/July," wrote Tim Denoyer, VP and senior analyst at ACT, who authored the Cass report.
However, he is pessimistic on the market ahead, explaining: "The improvement may not be sustainable, especially as pressure increases on interest rate-sensitive sectors like capital goods and housing."
Industry experts at transport and logistics provider Transplace and its parent, Uber Freight, are also sceptical on the sector's outlook.
"We're going to see a stagnating market," predicted Ben Cubitt, SVP network services and consulting at Transplace. "We expect a muted peak season that will last till some time next year."
Matt Harding, SVP data science of Transplace, said the market would likely be flat through the first half of 2023.
Economic conditions have deteriorated. On Monday, the Organisation for Economic Cooperation and Development issued a warning about an increased risk of recession in major economies and pared back its GDP growth projections for the US next year from 1.5% to 0.5%.
"Trucking companies have had a great run, but freight dynamics clearly have softened," said freight transport consultancy FTR, in its recent Trucking Conditions Index. It predicted a long period of moderate weakness for the trucking sector.
However, the picture is not universally bad. While the flatbed trucking sector is feeling the impact of the slowdown in the housing market, less-than-truckload carriers are doing well, said Mr Cubitt, and within the truckload arena there are pockets of strength.
"There are a lot of customers who can't meet demand," he noted. "Automotive is still below the historical build rate."
Mazen Danaf, senior economist of Uber Freight, stressed that demand in the truckload market had not 'fallen off a cliff', but stagnated at a high level. Contract rates had remained high, while spot rates tumbled – since March, they have dropped from 63% above pre-Covid levels to 17% over September 2019.
"We're seeing a very soft spot market right now," Mr Harding confirmed.
For shippers, this has brought some relief on their freight expenditure. Speculation about 'shippers' revenge' (trying to claw back the rate increases of the past couple of years) is off the mark, although companies are wary of volatility and strive to cultivate long-term relationships, Mr Harding argued.
Apart from some cost relief, the market slowdown meant shippers can focus on carrier performance and network inefficiencies rather than chasing capacity, noted Mr Cubitt.
However, some shippers are adopting a more flexible, different approach to the spot market, taking low-volume lanes to the spot market to take advantage of lower rates than in the contract arena, he added.