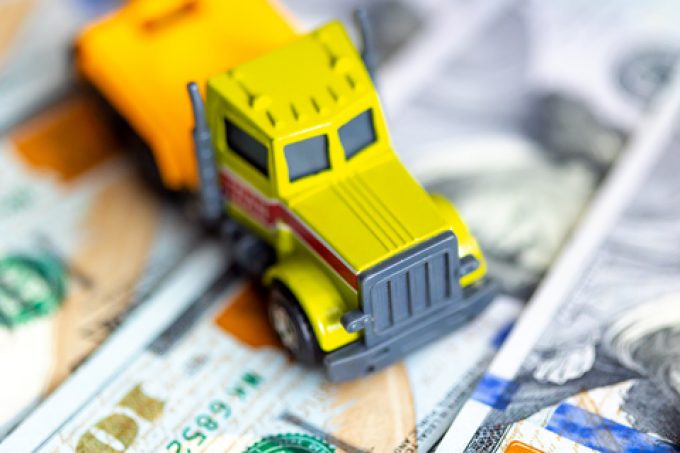 Thinning margins are taking their toll on the US trucking industry. Some operators are struggling to survive, while their larger competitors are using profits from the past two years to take over smaller players.
This week began with news that Werner Enterprises, the sixth-largest US truckload operator, in terms of 2021 revenue, was taking over Indiana-based Baylor Trucking, which runs 200 trucks and 980 trailers and tabled $81.5m in revenue for its year ending 31 August.
Werner chairman, president and CEO Derek Leathers said the acquisition would position his company for further growth, adding: "We expect this acquisition to be accretive in year one and anticipate buying power synergies through integrated management of our combined fleets."
The deal was the latest in a string of takeovers on the US trucking scene; arguably the most prolific hunter this year has been RoadOne, which acquired drayage firm Wilmac Enterprises, which operates in Texas, Tennessee and New Jersey, in late August.
And that was a week after it bought Oakland-based R&A Trucking, as well as the earlier acquisition of EHS Trucking. Through more than a dozen companies RoadOne now runs over 2,000 trucks and 71 facilities across the US.
Other recent takeovers include Schneider buying DeBoer Transportation, the acquisition of USA Truck by DB Schenker and a buying spree by Heartland Express, which scooped up the dry van business of CFI for $525m and Smith's Transport for $170m.
The M&A frenzy has been fuelled by the ample cash reserves large operators have built up over the past two years, while small players have found the going increasingly tough as inflation and declining rates have driven up operating costs and pushed down margins this year.
One of the latest casualties was Texas-based Lone Star Dedicated, which notified its 86 drivers last Friday it would be ceasing operations. According to management, Lone Star was still profitable, but shrinking margins and rising interest rates have combined with soaring prices for parts and new equipment.
And working for the US Postal Service has been no shelter. McClellan Trucking and parent company Duran Transfer, both of which have hauled traffic for the USPS, filed for Chapter 11 bankruptcy protection on 30 September and 23 September, respectively. Already, in May, Matheson Postal Services had filed for Chapter 11 protection and Rooney Trucking filed Chapter 7 bankruptcy. Both had contracts with the USPS.
Shrinking numbers of active operator certificates and rising driver employment point to owner-operators giving up their independence to haul freight for larger trucking firms. These players have relied on the spot market, which has led the decline. According to Truckstop.com, spot rates fell 31% between the beginning of the year and the final week of September.
The DAT Truckload Index for August shows the national average spot rate declined for the seventh consecutive month, with the average dry van rate down 11 cents to $2.52, and the average reefer rate down 10 cents to $2.89. The average contract van rate was down 8 cents to $3.12 – more than half a dollar higher than the average spot rate.
The looming peak season seems to offer no relief. S&P Global Market Intelligence sees sales likely slower as consumer spend has shown signs of losing momentum and the administration remains determined to bring down inflation through interest rate hikes. Existing capacity should be able to handle demand, S&P's analysts concluded.
KeyBanc analysts are also pessimistic. They discern only a "limited indication" of typical peak season activity. In a research note issued on 30 September, they predict contract rates will likely show mid-single-digit declines.