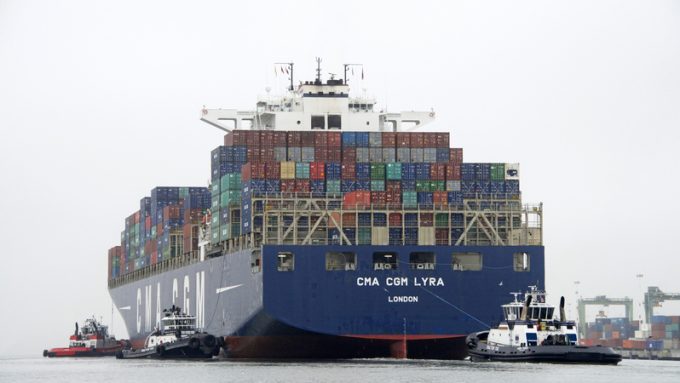 US president Donald Trump this week handed the Federal Maritime Commission greater powers to regulate container shipping lines, following profound industry consolidation, through a revised US Shipping Act.
The FMC Authorization Act of 2017 was signed into law by the president on Tuesday, "marking the first substantive revision to the US Shipping Act since 1998," according to lawyers at Holland & Knight.
They said the move was primarily to address "antitrust issues related to recent consolidation in the maritime industry and the emergence of ocean carrier alliances".
In particular, it is designed to protect container terminal operators and other port service providers, such as pilotage and towage operators, from the greater buying power wielded by the deepsea shipping alliances.
In an in-depth analysis of the new legislation from Holland & Knight noted: "The definition of 'certain covered services' is noteworthy, given that it generally covers those services that ocean carrier alliance members procure at U.S. marine terminals.
"Section 709 utilises this term in prohibiting ocean carriers from negotiating for 'certain covered services' with MTOs [marine terminal operators] in violation of antitrust laws or in a manner inconsistent with the purposes of the Shipping Act.
"The act prohibits ocean carriers from engaging in excessively anti-competitive strategies when collectively negotiating with terminal service providers.
"This provision is designed to protect MTOs by avoiding a situation where MTOs and other service providers are forced to negotiate with the carriers acting collectively with such a concentration of bargaining power that rates are pressured to unsustainable levels, which may impair future investment in US maritime terminal and port infrastructure," it said.
The new regulations also require the FMC to report to Congress on the effects of the container shipping alliances on an annual basis, as well as confirming the continuing authority of the Department of Justice in prosecuting possible anti-competitive behaviour – such as the 2017 raid on the Box Club meeting outside San Francisco, when DoJ agents served liner executives with a series of subpoenas.
There were also new requirements on freight forwarders and non-vessel operating common carriers (NVOCCs) – cumulatively termed by the regulation as ocean transportation intermediaries (OTIs) – on not being allowed to advertise freight forwarding services on US trades without a valid licence.
"Coupled with recent FMC rulemaking that extends a "registration" requirement to foreign-based NVOCCs handing US inbound trade, these changes give the FMC more comprehensive oversight on OTIs, while simultaneously reducing administrative compliance burdens on the industry," Holland & Knight said.