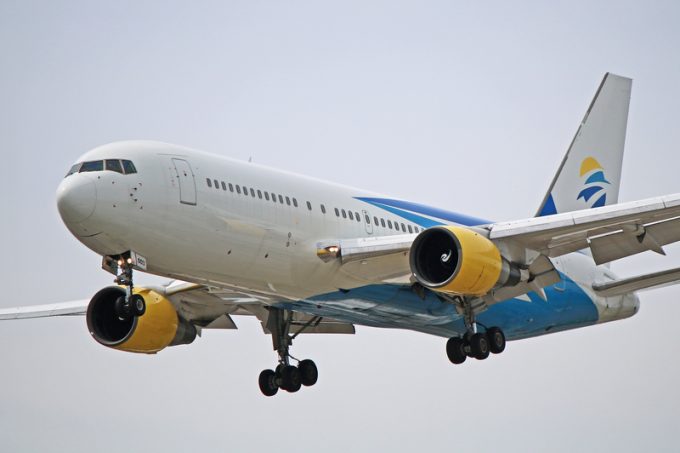 Eastern Airlines, a Philadelphia-based passenger airline, is to move into the freighter market, offering services to express and e-commerce companies.
The 767 operator is looking at conversion options and, with a passenger 777 set to start operating in its fleet by the year-end, it is also eyeing 777 freighter options.
It is currently awaiting FAA approval to put cargo in the cabins of its eight-strong passenger fleet.
Eastern, formerly Dynamic Airways, mostly operates into Central and South America with a mixture of scheduled and charter flights, and is looking at under-served, smaller routes abandoned by the majors as Covid-19 struck, explained Mike Duggan, newly appointed director of international cargo business development.
"We are moving into freighters," he confirmed, adding that the carrier was also looking at European and Asian routes.
One of its current key routes is Guayaquil, Ecuador, an export market for fresh fish and flowers, much of it trucked from Quito.
"Right now we have modest volumes, but there is not much capacity in the skies at the moment, so cargo in cabins can work if the price is right," added Mr Duggan. "Ours is a small fleet, but that makes us flexible."
One of the 767s in its fleet is a candidate for conversion, and there are other possibilities in the market at the moment, he said. Once Eastern begins operating its 777, which it acquired in June, it will then look at conversion possibilities for the type.
Eastern's business model is wholly owned aircraft, explained Steve Harfst, its chief executive, in June.
"So, being opportunistic in the marketplace to take advantage of value when it's presented is what we do. We saw a good opportunity to enter the 777 aircraft type, and complete this transaction. We think, long-term, the 777 is going to be a good platform for us.".
Mr Duggan added: "The first 777-300ER conversion is happening now, and it's an interesting freighter. Its payload is only 80 tonnes, but it has several additional positions, and that brings a huge amount of space. It could be really interesting for volumetric cargo like e-commerce."
Eastern is already in talks with express operators to become a supplier.
"We want to do contract flying for companies like DHL and Amazon, like a small Atlas or ATSG," Mr Duggan said.
And the carrier has some of the right credentials. Vice president commercial Ken Johnson spent 14 years at Atlas Air, latterly in charge of government and defence development and, prior to that, headed sales and marketing for Atlas's charter business.
Mr Duggan, most recently head of air freight for forwarder TVS Asianics, was head of charters for Saudia Cargo, as well as being director of sales at Atlas subsidiary Southern Air.
Eastern already has US Department of Defense contracts on the passenger side, and has recently taken over the CMI contract for two New England Patriots' 767-300s. Its owner is Kenneth Woolley, founder and chief information officer of Extra Space Storage, who also co-owns Swift Air, now IAero Airways, and is the owner of KMW Leasing, an aircraft leasing firm with one 777 to its name so far.