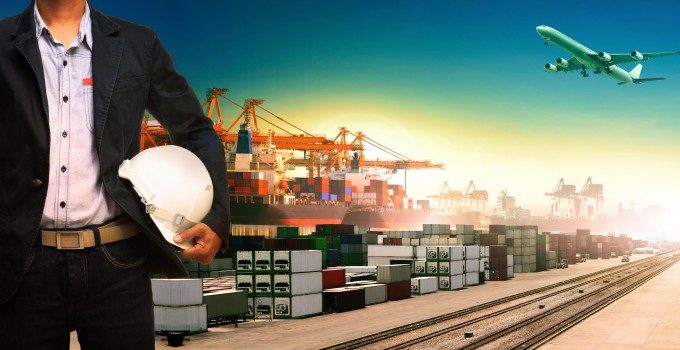 The UK Independent Transport Commission has launched its first attempt to reach out to policymakers and help develop more business-friendly freight policies across Britain.
Last week, the not-for-profit organisation released a report, Improving the Efficiency of Freight Movements: the Contribution to the UK Economic Growth.
In the first of a three part series of articles on the publication, The Loadstar looks at the growing challenges facing logistics operators, particularly in respect of urban logistics, which is undergoing rapid change.
The growth in business-to-consumer e-commerce channels is expected to put huge strain on current infrastructure and transport policy. The report found that around 13% of people were doing their grocery shopping online, accounting for about 5% of total spend on food – however, the Institute of Grocery Distribution estimates that number will double by 2016.
"The volumes in the retail industry are huge and, assuming that increased speed correlates with similar increased volumes, based on the 6.3 billion cases of goods that were distributed to UK shops in 2010, we will see the equivalent of up to 630 million extra cases being delivered to homes instead of shops by 2016.
"This could mean in the region of 1.7m additional van journeys per year," the report suggests.
The disaggregation of volumes into smaller unit loads will also have an effect on the way goods are delivered – with less concentration of cargo, there is a greater requirement for smaller vehicles, which means fewer HGVs and more van-operated final-mile deliveries, which are, ultimately, "more energy-intensive and expensive relative to payloads".
Ironically, part of the reason why e-commerce retail has grown so explosively has been because retailers have yet to properly build the logistics cost into the price of goods, argued Philip Roe, managing director of innovation and supply at DHL, who spoke at the report's launch.
"Consumers don't really pay for the services they are receiving, largely because the providers have been chasing market share, and better pricing mechanisms need to be developed."
Report author Nick Gazzard added that key to logistics companies' ability to successfully operate urban services would be the development of new, smaller freight centres in cities.
"There are a lot of areas that are way smaller than what we now think of as the size of lot needed for freight operations – but I foresee a situation where areas such as garage forecourts are used," he said.
Mr Roe added that this would also change employment patterns.
"I think we are going to see more people in cities working in logistics because we are going to move away from having big distribution centres.
"However, there is also a problem in that in cities people have a lot more lucrative uses for property than for freight.
Mr Gazzard also argued that policymakers should look at lifting restrictions on night-time deliveries in urban areas, especially as developments in truck technology will allay worries about growth in noise and air emissions.
"Companies such as DHL, TNT and UPS have stated that they are very close to the tipping point of changing to all-electric vehicles for urban logistics, as the gap in operating costs is now closing with petrol and diesel vehicles.
"New designs of urban electric vehicle are now emerging. Small changes in costs of financing and incentives could tip this balance. Local charging infrastructure would also be needed, but this is proving problematic to provide, assuming the UK emerging grid capacity is available," the report states.
And Mr Roe agreed that city planners would have to reconsider night delivery bans.
"Road usage is not an issue for a lot of the time – it's a problem at peak times. In London, everyone wants everything first thing in the morning."