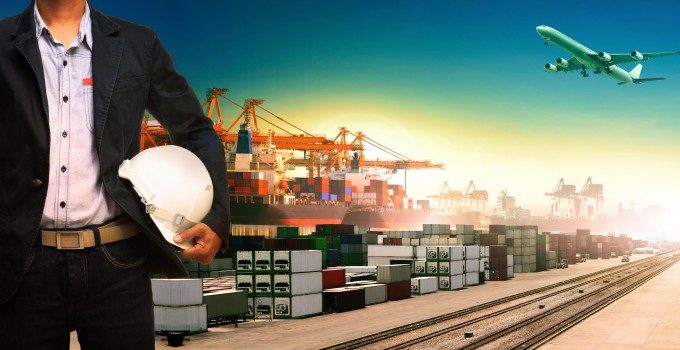 The forthcoming London Gateway container terminal in the UK could be one of the first in the country without a significant portion of its workforce enjoying union membership, according to representatives for the UK's largest union, Unite.
Unite regional representative Jane Jeffery told The Loadstar that London Gateway had refused to recognise the union as the company embarks on a major recruitment drive ahead of its planned opening in the fourth quarter of this year.
"We have had three or four meetings with London Gateway management and they have made it quite clear to us that they will not recognise Unite.
"The next step is to try and make our presence better known to them and potential employees, and try to make them see sense. If not, we will be organising a full campaign for recognition," she said, adding that an initial action had seen Unite representatives demonstrate outside a jobs fair, at which London Gateway had a stand, at the Holiday Inn hotel in Dartford on 5 February.
However, a London Gateway spokesman responded: "Unite representatives have been to visit DP World London Gateway twice within the last year and have asked if we would give 'site recognition' to Unite. On both occasions, we have responded that membership of any union, including Unite, would be a free choice matter for London Gateway employees to decide upon, and if membership of one or more unions reached the level where recognition was applicable then we would be very happy to do so."
Union recognition would allow collective bargaining between the management and union, although even if a union is not recognised, a works council or some other form of consultative body has to be set up.
Ms Jeffery said: "Management has told us that they are doing job fairs now to get the dockworkers in place and training them up during the summer, and that they are looking to recruit from outside the industry because it is going to be an automated terminal, and they do not want to recruit dockers who will then have to un-learn their existing skills."
This broadly chimes with what The Loadstar has learnt from ports and shipping insiders in the UK – that the company is keen to recruit its labour from outside the existing UK port workforce, seeing the launch of a new terminal as a chance to employ workers "untainted by bad practices at existing ports".
Terminal operations experts canvassed by The Loadstar also made the point that an experienced crane driver working at an existing UK port may not be as experienced on the cranes London Gateway will deploy. "Any driver is only ever experienced on the equipment he is used to using, so in effect at London Gateway all drivers may be inexperienced unless the same cranes exist at other local ports," one said.
The general expectation, according to one source, is that London Gateway will hire "a number of inexperienced younger guys to be employed over time, so they can be trained-up specifically on the cranes it is acquiring", although there is understood to have been a high degree of interest in London Gateway positions from staff at existing terminals keen to know how the terms and conditions compare with incumbent operations.
London Gateway will be the first port in the country to operate automated handling technology – employing a fleet of automated stacking cranes in its yard, with straddle carriers running between semi-automated ship-to-shore gantry cranes. London Gateway said these units will "have significant automation built-in, but be overseen by a crane driver who can take control at any time, particularly at the transfer point. This will allow good crane rates to be consistently achieved with in-built safety".
However, Ms Jeffery also highlighted Unite's concern that its members' jobs at other ports could be jeopardised by London Gateway's entry into a market that is showing little growth.
"The problem that we have got is that as soon as a line pulls out of Felixstowe or Southampton or Tilbury, some of the jobs at those ports might be lost. Most dockers are well-paid and highly skilled and there is a risk that they will be replaced at London Gateway with roles with inferior terms and conditions," she said, suggesting that this could force other port operators to seek to cut costs in a bid to retain business.
"There is already overcapacity in the UK's container ports and we believe that this port should not be opened with the current overcapacity nationally.
"We are presently seeing other port owners and management engaging in a race to the bottom to compete against London Gateway. We are concerned that should DP World embark on this course it could affect the future financial viability of the deepsea container ports at Southampton and Felixstowe/Harwich, where Unite is recognised," she said.