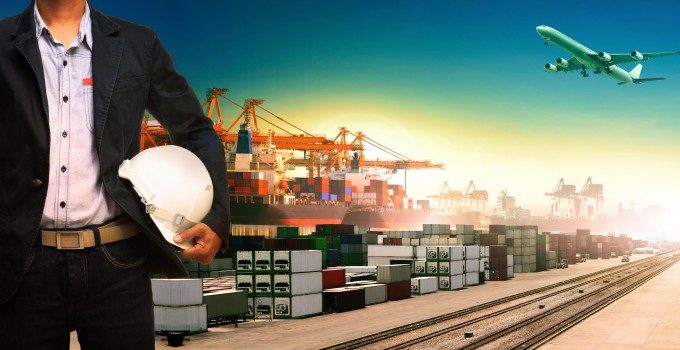 The stand-off between port employers and labour at the port of Montreal went from bad to worse yesterday morning as longshoremen launched an indefinite strike that has shut down most of Canada's second-largest port.
The union 'upped the ante' after several limited work stoppages in recent weeks, and this is the fourth industrial action since 2 July; the last strike, which paralysed two of the port's four container facilities, ended on Friday morning.
Moreover, this time the strike targets breakbulk as well as container terminals, having previously concentrated on container facilities. Only liquid bulk handling, grain and the Oceanex service to Newfoundland and Labrador are not affected.
However, the union says containers with medical supplies will still be allowed to pass through the port.
The confrontation is chiefly about work hours. Longshoremen object to the requirement to be available 19 out of every 21 days, while their employers argue that on average they work 14 days out of 21, and only need to be on call for the rest of the time.
The dispute has been dragging on for nearly two years and the port's longshoremen have been without a contract since December 2018.
Employers and industry groups have called for the Canadian government to intervene, but labour minister Filomena Tassi rejected this.
"We have faith in the collective bargaining process, as we know the best deals are made at the table," she said. "Our government's clear expectation is for both parties to work together to resolve their differences quickly. We will be monitoring the situation closely, and looking into how to support the mediation efforts."
Industry groups have warned that the port's paralysis would slow the economic recovery and risk opportunities for future growth, as carriers that are taking Montreal off their routes might leave for good.
Two container lines, Hapag-Lloyd and MSC, diverted vessels to Halifax last week and, up to yesterday, eight ships have been re-routed to other ports on the east coast, confirmed Mélanie Nadeau, director of communication at Montreal Port Authority.
"With the information available to us, it is estimated that approximately 40,000 containers are on our docks, or on ships that have been diverted to other ports," she added. "And close to 325,000 tonnes of dry bulk could also be impacted by the situation if it persists over the next few weeks."
Montreal is facing increased competition from rival ports: Halifax is working on a project to enable it to handle two 14,000-15,000 teu vessels simultaneously; Canadian Pacific Rail acquired the Central Maine and Quebec Railway last year, which allows it to connect St John's with Canada's interior and the US Midwest; and rival Canadian Rail has joined forces with Hutchison Ports and the port of Quebec to build a US$590m container terminal at Quebec City.
At this point, shippers and importers cling to the hope that the strike will be short. A Montreal-based forwarder executive reported that, so far, clients had not asked for new bookings to or from alternative ports, in the hope that the strike would not last longer than two weeks.
"That may change any day," he added. "Those in a rush are willing to pay the rail add-on from Halifax and/or St John's to Montreal."