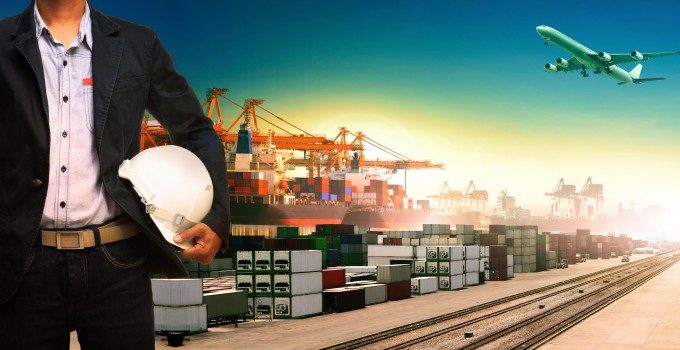 Relations between Cargolux and its LCGB union have fallen to a new low in the latest (and oddest) dispute – one which puts neither party in a good light.
In what could be seen as something of an own goal, the LCGB this morning accused Cargolux of risking safety, while at the same time appearing to provide evidence that the airline sacked a pilot who, while on sick leave, drank significant amounts of alcohol.
The story stems from the recent dismissal of four Cargolux pilots, based on too many sick days reported and absenteeism rules being broken.
Judging by a report, seen by The Loadstar, which reveals the pilots' movements on sick days in extreme detail, it would appear that Cargolux had hired private investigators to spy on its staff.
The episode has resulted, says the union, in pilots being too frightened to take sick days – even though under EU rules pilots are obliged not to work in the case of illness, risking safety at the airline.
According to the LCGB, Cargolux's heavy-handedness in dismissing the pilots without warning has been made worse by its earlier claims that sick leave levels were too high and needed to be cut.
However, as noted in what appears to be a private investigator's report, in an eight-day period of sick leave for flu, one pilot, who was in the wrong city to be able to fly, consumed vast quantities of beer and wine, often starting drinking before noon. On one day, it was alleged: "At 11.35 you entered a Chinese restaurant where you consumed a shot of Jagermeister and 0.5L of beer." The pilot then, claims the report, went to a liquor store and bought two 0.2L bottles of a 60% spirit and a small bottle of another. Other days were filled with similar activities.
Reports, written about four pilots, list every trip outside the home, even to rubbish bins and the car wash, the co-ordinates of restaurants and other details, including in one case a visit to the gym.
The reports imply that dismissals in these cases would appear to be reasonably justified, as the actions of at least two pilots didn't indicate illness at all. Their movements also, claim the reports, breached the Caisse Nationale de Santé rules on sick leave, which include no visits to gyms or restaurants.
The LCGB union, which is backed by the European Cockpit Association, has taken the case to the Luxembourg government, which appears keen to stay out of the dispute. In a letter to the union, seen by The Loadstar, Francois Bausch, Minister for Sustainable Development and Infrastructure, notes that this is an internal affair.
Even if the dismissals were justified, Cargolux's actions and methods have certainly upset its pilots. The union has demanded "immediate measures to restore the safety culture", although it does not state what they should be, and warns that "cessation of flight operation … by pilots may be the only guarantee of a safe flight operation".
Cargolux responded with this news: "Aargolux Airlines announces that Mattias Pak, vice president – head of aviation safety, was appointed "Group Aviation Safety Officer", with the additional new responsibility to supervise the operational safety standards of both airlines, Cargolux Airlines International in Luxembourg and Cargolux Italia in Milan.
Furthermore, Cargolux created the new position of "Human Factors Manager" who will participate in the selection of pilots of all group companies, at the same time providing coaching to pilots and be available to help with stress management or other personal problems. This person, who will join in September 2015, will also support the Aviation Safety Department in the analysis of human factors elements in occurrences, incidents and accidents."