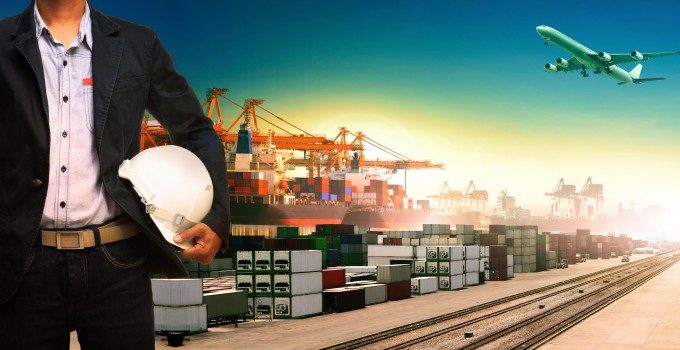 Freight has finally won a place on the agenda of the UN's civil aviation agency ICAO, after intense lobbying from organisations such as Tiaca and Gacag.
In its sixth worldwide air transport conference, to be held in March, one of the working papers is devoted to "the liberalisation of air cargo services" while The International Air Cargo Association's (Tiaca) chairman Michael Steen has been invited to speak at the pre-conference symposium.
The move marks a significant change in the interests of the International Civil Aviation Organisation – which previously focused purely on passenger transport  – and could be the foundation for new pressure on governments to open up market access and harmonise processes which could benefit both the air cargo industry and international trade.
"ICAO has seen how important the air cargo supply chain is, and recognises there has not been enough focus on cargo," Mr Steen told The Loadstar. "Inviting us to participate is a perfect testament to how important it is, and a credit to all the organisations that have worked on this, throughout the supply chain."
The working paper notes that "the growth and expansion of air cargo services is beneficial for the sustainable development of air transport, and contributes to global trade and economic development".
This is music to the ears of the embattled air cargo industry which, while currently suffering from the twin evils of weak demand and overcapacity, also faces huge challenges in global processes, including customs, traffic rights and security – as well as chronic under-investment from airline passenger divisions. As a result, in recent years it has worked hard to become "an industry" in its own right, coming out from the shadows of the passenger business, and forming lobbying and working groups such as the Global Air Cargo Advisory Group (Gacag), which comprises associations from across the supply chain, including IATA Cargo, FIATA and the Global Shippers' Forum.
While there are many issues that ICAO could help the freight business with, including safety and security, the focus on market access has been welcomed by the industry.
"Of all goods transported globally, air freight volumes account for 35% of the total value," explained Mr Steen. "There are many markets which are still developing, especially in terms of perishables, and there is a tremendous opportunity to expand.
"Market access is an issue politically. President Obama called for more liberalised trade in his State of the Union address, but there's a harmonisation that needs to happen. It's been on our agenda for quite some time. Everyone involved understands that the cargo supply chain is very different from passengers – it's about where factories are located, and there are other nuances that need to be addressed."
ICAO's working paper invites the conference to endorse and adopt two recommendations in particular: "States should give due regard to the distinct features of air cargo services when exchanging market access rights in the framework of air service agreements, particularly in the context of all cargo operations, and grant appropriate rights and operational flexibility so as to cater to the needs of these services."
It also calls for a specific international agreement to facilitate further liberalisation of all cargo air services.
The air freight industry, which has struggled with piecemeal security legislation, much of which has added enormous complexity and cost to the business, has also called on ICAO to focus on safety and security "which is paramount", said Mr Steen. "It needs to be more effective and efficient, and harmonised."
Gacag, formed some two years ago, has struggled to find support and interest from many of those involved in the air cargo business, while until recently IATA's cargo arm was just a forgotten outpost of the rather grandiose and passenger-focused airline association. In Airline Cargo Management's soon-to-be-published market survey, nearly 60% of respondents still didn't know what Gacag does, while improvements at IATA Cargo were as yet not fully appreciated.
But now it is clear what the organisations have been up to, and it's good news for the air freight business.
"Trade liberalisation would improve things tremendously," added Mr Steen. "I am extremely happy that cargo is on the agenda – that's the place to start. Cargo is important to every one of the countries represented by ICAO, and that we now have a seat at the table is great news."
For details of ICAO's agenda see here.