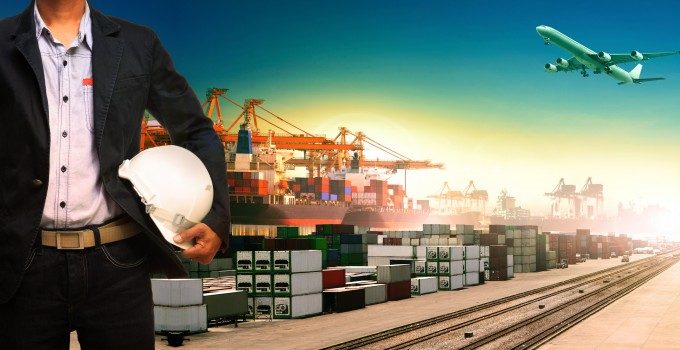 The growth of the UK's intermodal industry could be severely curtailed unless radically new capacity additions are made, speakers at this week's Port Intermodal conference concluded.
Geoff Spencer, chief executive of DB Schenker Rail UK, claimed that, according to government forecasts, the market share of intermodal container traffic between the country's ports and its hinterland was set to increase from the current level of around 30% to 63% by 2033, which he said would present a great challenge to operators.
Solutions to this looming capacity crunch range from infrastructure investments to changes in working practices, other speakers noted.
Clemence Cheng, executive director of Hutchison Ports UK, owner and operator of Felixstowe, said the mode was an increasingly important part of the port's offering, and suggested blocktrains should follow shipping's example by getting bigger.
"By lengthening the trains we can put more capacity into the system," he said.
The port's intermodal North Terminal, opened in June 2013, will eventually have a throughput capacity of 1.2m teu a year, Mr Cheng said, but he added that "for that to be reached, the government and Network Rail will have to invest in the wider network".
He added: "There is much to be done to bring the network up to a standard that we would all like to see. Although the UK government has given more attention to rail freight, if there is a conflict with passenger trains, the passenger always comes first. It is not this way on the continent – the two get equal attention and the highest level in Brussels."
He gave the example of the Felixstowe to Nuneaton (F2N) link, a package of improvements that has seen a recent gauge upgrade and the completion of the Ipswich Chord (see picture, below), although further work is necessary to see more capacity.
"However, despite these improvements, rail freight companies still prefer to go to the West Coast Main Line via London [rather than use the junction at Nuneaton], because there are other parts of the F2N project that must be addressed: parts of the line still need to be electrified, track doubling is needed between Ely and Soham and freight capacity on the Felixstowe branch line needs to be increased," he said.
The F2N scheme, part of Network Rail's CP5 project that runs until 2019, will allow 48 trains in each direction to be handled at Felixstowe each day.
"But we urge the electrification as a matter of priority, because it clearly makes little sense putting freight on the country's most congested commuter routes. Railway investment is long term, and the challenge is that rail freight policy doesn't allow the private sector to make these investments," Mr Cheng argued.
Malcom Logistics' head of rail, David Turner, added that investment in inland intermodal terminals was another aspect that needed investment.
"The longest trains on the network at the moment are 750 metres, while the longest inland terminal is 500 metres, which means a lot of shunting. With the new Felixstowe terminal, train lengths will go from their current level of 22 wagons to 26, to 28 to 32 wagons."
He added that some inland intermodal hubs in the country had been operating for almost 50 years, while MOL European managing director Adrian Jones said that without an expansion of pathways and hubs, "the growth predicted isn't going to happen".
But in the shorter term, he called on rail operators to increase the number of working days per week: "Southampton container terminal has decided to open at the weekends and we have used Sunday openings to get stuff out of the port. But at the moment rail doesn't work on Sundays or bank holidays, and this could do with changing, particularly as we are in a period when there is a shortage of haulage capacity.
"Also, when we have missed a [train] booking window, can we re-book delayed cargo? If there was some way of doing that it could be very helpful," he said.