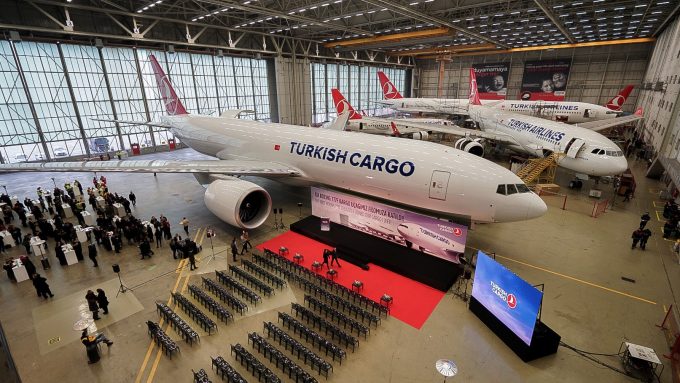 Two new cargo services are to launch in the UK.
Turkish Cargo has launched freighter operations to Stansted with an A330 widebody freighter, three times a week, on Wednesdays, Fridays and Sundays, offering five different routes to the Middle East, Africa and Asia.
Turkish said exports from the UK would consist mainly of mechanical machines, military supplies, automobiles, car parts, motors and machinery and chemical substances. Imports are likely to include precious stones, plastic products, automobiles, gold, crude oil, turbo-jets, smart phones and pharmaceuticals.
And Spanish carrier Air Europa is its cargo operations in-house from next month.
Previously a Leisure Cargo customer, Air Europa parent Globalia said it would start its own cargo department, with the aim of adding value to its brand and improving services to customers.
It said: "We have worked hard to create the necessary infrastructure for the start-up of this service with the selection of a professional and experienced network of cargo terminals, handling and sales agents.
"Its main objective is to manage the movement of goods in the warehouses of the Air Europa fleet and create new business, as well as new opportunities through its extensive network."
Air Europa – a SkyTeam member – said it had reached interline agreements with other airlines and would look at adapting its warehouses to handle fruit, pharmaceuticals, animals and general cargo.
The carrier focuses on leisure travel between the UK and Spain and between Europe and Latin America. Its widebody fleet consists of 787s and A330s.