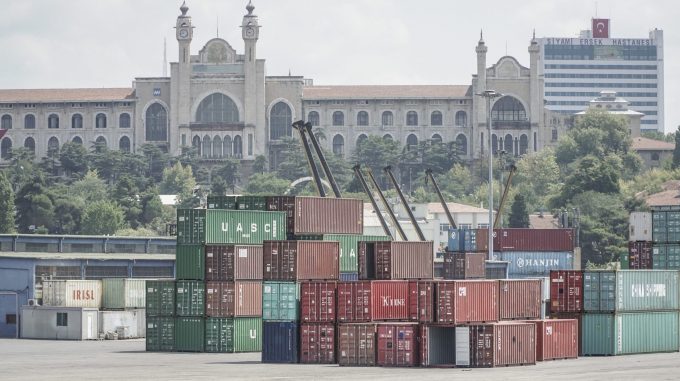 Supply chain operators are investing in mitigating the risks associated with trade through China, following geopolitical concerns and the fallout from the pandemic.
The CEO of Hong Kong-based supply chain consultancy Two Eight One, Bharat Ahir, said the focus on risk-mitigation had surged over the past two years, with businesses concerned over rising costs, the challenges of managing suppliers remotely and unforeseen delays.
Mr Ahir told The Loadstar: "From a commercial perspective, businesses are looking to source closer to home. For our European clients, this has resulted in a significant double-digit increase in the opportunities Turkey presents as a hub for traditional and online platforms."
Following the trade war with China, a 2020 UBS report found that 76% of US businesses were investigating relocating away from the people's republic.
And among the big names to have acted on this are Samsung, Nike and Apple, and while the latter has retained the bulk of its operations in China, a $1bn investment in India and expansion in its South-east Asia operations has shown a move towards diversification.
Although Mr Ahir would not be drawn on names, he said similar moves were being made by European firms.
"A noticeable shift towards diversification has been exacerbated by recent events. However, we have seen a wider switch up in general attitudes over the past five years. UK retailers in particular are investigating suppliers outside of China and the Far East," he said.
"The logistical difficulties experienced due to Covid drew attention even closer to home, with firms wanting to gain greater visibility and control – vital during times of crisis."
As for the "winners" in this change in attitude, Mr Ahir believes Turkey is set to benefit from such moves, noting that some of the bigger brands are already using the Eurasian state as a sourcing point.
In particular, he pointed to clothing and furniture manufacturers, adding that, while production costs may be higher, shorter lead times, transport costs and visibility had offset these.
Mr Ahir added: "For European buyers, Turkey makes a lot of sense. It is a truck route, it has a reputation for producing high-quality products and the cost in reduced transport and transit times really offsets the higher costs of manufacturing."