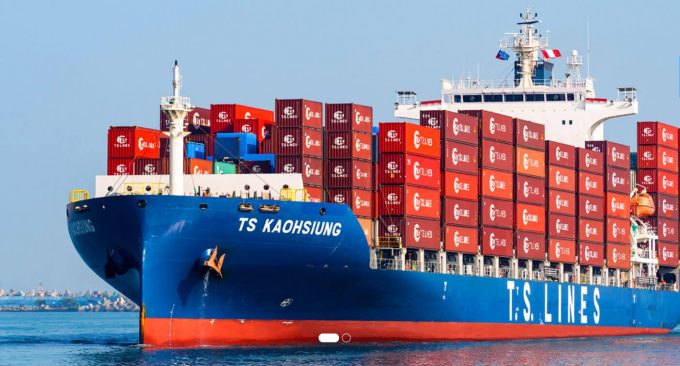 TS Group and LC Logistics, respective holding entities for Taiwanese liner operators TS Lines and BAL Container Line, are going ahead with attempts to raise funds from the capital markets.
Both groups have applied for an IPO on the Hong Kong Stock Exchange, filing applications on 28 and 24 October, respectively, with fund-raising targets and a timeframe for the listings not firmed up as yet.
JP Morgan and China Merchants Securities International are joint bookrunners for TS Group's IPO.
TS says in its prospectus it needs funds for the carrier's newbuilding orders, to charter ships, lease containers, upgrade the company's IT systems and to execute its digitalisation programme, as well as gain working capital.
TS Lines, the 19th-largest liner operator, owns 26 ships with another 19 on charter, and owns 52,746 teu in containers and 237,268 teu of leased boxes. It has an orderbook of 22 ships, totalling 73,124 teu, under construction.
The group said: "We will consider the purchase of both new and second-hand vessels in a favourable condition. We take a disciplined, counter-cyclical approach to the order of new vessels and purchase used vessels because we generally order or purchase vessels when we believe vessel prices are relatively low, either at or close to the bottom of the market price cycle, or at the early stage of an up-trending market.
"When vessel prices and long-term charter rates are high, we choose instead to expand shipping capacity using short-term charters. We believe this approach confers a significant cost advantage to us to maintain a lower-cost fleet in the long run."
In 2021, TS Group revenue more than doubled, year on year, to $1.84bn, while net profit rose nearly six-fold, to $1.08bn, with shipping volumes up around 5%, to 1.58m teu. This stellar performance was almost repeated in the first half this year, with revenue more than doubling, to $1.48bn, and net profit more than doubling, to $816m. Cargo volumes in H1 22 were up around 3%, to 807,870 teu.
Founding chairman Chen Teh-sheng is understood to be related to the Chen family that is behind Wan Hai Lines, and had struck out on his own in 2001, initially running an intra-Asia service with chartered ships before gradually moving into longer-haul lanes.
Meanwhile, LC (an acronym for its Chinese name, Lecang) Logistics's prospectus says it plans to set up warehouses and containeryards and enhance its logistics services, in particular targeting cross-border e-commerce. Its facilities are in major ports like Los Angeles, New York, Rotterdam, Manzanillo, Shanghai, Ningbo, Shenzhen, Xiamen and Qingdao.
CITIC Securities and ABC International (subsidiary of Agricultural Bank of China) are joint bookrunners for the IPO.
The LC group was founded by chairman and CEO Xu Xin in 2004, and has expanded from a freight forwarder and NVOCC to running liner services on intra-Asia, transpacific and Asia-Europe and Asia-South America lanes. Now the 59th-largest liner operator, BAL has four owned vessels and five chartered-in vessels, with a total capacity of 15,983 teu. The carrier has a pair of 14,700 teu ships on order at Jiangnan Shipyard for delivery in 2025.
LC Logistics will also use the new funds to purchase and operate trucks in Los Angeles, New York, Rotterdam and Manzanillo, as well as for digitalisation, involving upgrading the websites of its group, Lcang.com, and Sijin International, another subsidiary.
In 2021, LC group combined revenue surged five-fold from 2020, to $658.6m, while net profit rose 14-fold, to $61.5m, having handled 312,025 teu, up 32% year on year. In H1 22, revenue totalled $400.8m, nearly trebling from H1 21, and net profit was up five-fold, to $42.2m. LC handled 200,575 teu in H1 22, up 23% from H1 21.
And acknowledging the current weakening in container freight rates, TS Group said its earnings could be adversely affected if the trend continues.
It said: "Since the peak, freight rates have begun and continued to fall as a result of slowing demand growth and easing of supply chain disruption and port congestion, which increased effective [vessel] capacity. Considering the weak macro-economic outlook for 2022 and 2023, freight rates will continue to be under downward pressure. We cannot assure we will achieve similar results or growth rates in future. Our business growth for 2021 and H1 22 was partially driven by global supply chain disruption and soaring demand, which may not sustain in the future."