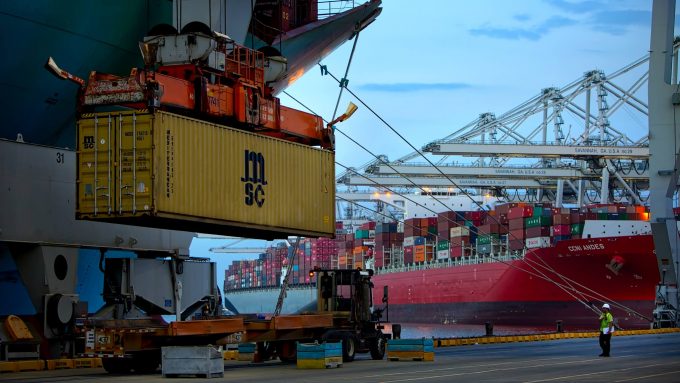 US freight traffic continued to grow in the third quarter, but it is losing momentum, according to the US Bank Freight Payment Index.
However, the reduced pace of growth has not slowed the rise in freight spend, reflecting ongoing capacity challenges.
The index shows truckload shipment volumes in Q3 climbed 1.5% over the second quarter and 2.4% over Q3 20. marking a slowdown from the pace of April-June, when traffic was 4.4% higher than in Q1 and up 6.8% year on year.
Two out of the five regional markets – the south-east and Midwest – actually registered contractions in shipment volume on the second quarter, whereas the west (up 13.8% from Q2 and 17.3% year on year), north-east (up 5.1% from Q2 and 1.7%) and south-west (up 1.9% from Q2 and 4.3%) showed gains, volumes in the south-east and Midwest sank 2.9% and 0.7% respectively on the previous quarter.
The Midwest was the only region that saw volumes fall, both from Q2 and year on year (down 5.2%), the sixth straight quarterly decline in truckload shipments.
A 30% slump in auto production was a major factor behind the declines, and it also affected cross-border traffic with Canada, where it is one of the dominant commodities, the authors of the index noted.
In the south-east, traffic was affected by the downturn in the auto industry as well as severe weather and outbreaks of the Covid-19 Delta variant.
Nationwide, growth was driven most by strong imports, home construction and household spending. Another factor was cross-border truck traffic with Mexico.
Bobby Holland, US Bank VP and director of freight data solutions, attributed the loss of momentum primarily to supply chain issues, including the continuing driver shortage.
Truckload capacity remains tight. Citing data from the American Trucking Association for contract freight moved by larger truckload fleets, he noted that the number of trucks actually fell at least 0.5% from the second quarter. And compared with a year earlier, it was down roughly 5.5%, "which is very significant", he said. Some truckers have had to idle equipment because of the driver shortage.
The second reason for there being fewer available trucks is supply chain disruption for manufacturers. The US Bank noted: "During the third quarter, trucking manufacturers were unable to deliver needed equipment due to broader manufacturing supply chain issues."
Statistics from other sources also indicate some loss of momentum in the US economy. IHS Markit noted that the growth rate in US container imports from Asia had shrunk steadily, from 44% in May to 1% in August, which its analysts attributed partly to supply chain problems, but primarily to an easing of demand.
Recent numbers from global trade data provider Panjiva show 5.1% annual growth in overall US container imports for September, down from an 11.2% annual gain in August.
For October, the National Retail Federation has predicted a slight decrease in waterborne imports from September.
In part, this loss of momentum may be attributable to 2020 dynamics, which saw a sharp rebound after the initial slump caused by the pandemic. Panjiva sees recent year-on-year declines in imports of household appliances, home furnishings and consumer electronics as reflections of last year's "post-pandemic surge".
While trucking volume has lost some momentum, this has not halted the upward trajectory of freight spend. The US Bank Freight Payment Index shows spend in Q3 up 5.6% on Q2, to reach its highest level since the start of the index. Year-on-year spend was up 32.6%, the second time in as many quarters that it was more than 30% higher than a year ago.
The shortage of capacity was the main driver of this steep climb, but the rising fuel price is boosting the upward impetus.
"Our data shows that, for all of 2020, the average fuel charge (diesel) per truck invoice was $53.12 – for 2021 to the end of August, it was $65.44, a 23% increase," Mr Holland noted.