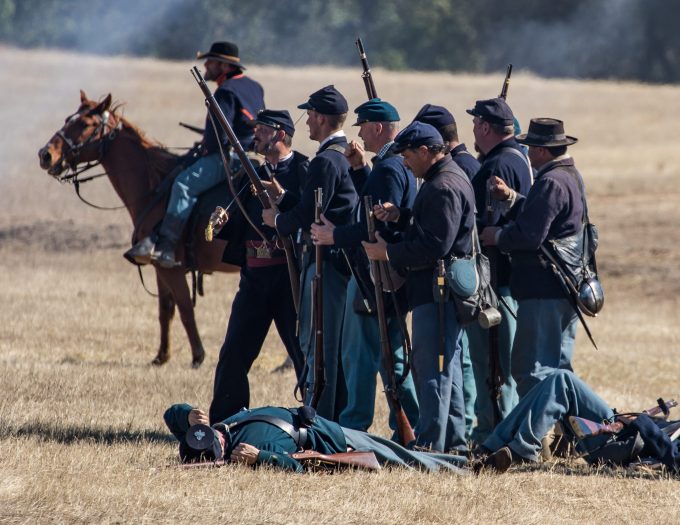 The US surface transport sector is fighting Washington in the courts, while Class I railways are squaring off against labour unions in another legal controversy.
The national American Trucking Associations (ATA) and three regional trucking groups are suing the federal administration over its vaccination mandate for companies with more than 100 employees.
And the truckers are not standing alone in this legal clash, other industry groups have joined the lawsuit, including the National Retail Federation, National Federation of Independent Businesses, National Association of Wholesaler-Distributors and the International Warehouse Logistics Association.
They are all up in arms over Washington's 4 November mandate that calls for all companies with 100+ employees to ensure those staff are vaccinated against Covid-19 by 4 January. Employees who do not want to be vaccinated have to undergo a test for the virus at least once a week.
The associations stress that they are not opposed to vaccination, but argue that the federal government has overstepped its authority.
ATA president Chris Spear said: "This standard arbitrarily picks winners and losers and puts employers in the untenable position of forcing workers to choose between working and their private medical decisions, which is something that cannot be allowed.
The plaintiffs expressed grave concern that the mandate would force a significant number of workers – notably truckers – to quit the industry at a time when the driver shortage is more acute than ever. The ATA believes up to 37% of drivers could keave.
"We told the administration this mandate, given the nature of our industry and make-up of our workforce, could have devastating impacts on the supply chain and the economy, and they have, unfortunately, chosen to move forward despite those warnings," added Mr Spear. "So, we are now, regrettably, forced to seek to have this mandate overturned in court.'
The suit is the latest development in what is turning into a protracted legal battle. On 6 November, two days after it was issued by the Occupational Safety & Health Administration (OSHA), the Fifth US Circuit Court of Appeals granted an emergency stay on the mandate. Legal challenges have been issued by a host of state agencies, with lawsuits filed by 26 state attorney generals.
With federal and state agencies disputing whether or not OSHA pre-empted state laws, the legal battle puts trucking firms in a bind. If they follow the federal mandate, they could be sued by individuals adversely affected, but if they follow state guidelines, their employees could sue for them failing to protect them adequately against a potentially lethal virus.
OSHA has indicated that penalties for failure to comply would be nearly $14,000 per violation. It lacks the manpower to sanction all violations, so some observers reckon OSHA will likely go after large companies to make an impact and induce others to follow the mandate.
In a curious twist in the saga, it is unclear whether or not the mandate will actually affect truckers: it exempts employees who exclusively work outdoors or remotely and have minimal contact with fellow employees who work indoors. Arguably, this could apply to truckers – the US labour secretary recently said it would – but there is no explicit reference to truckers in the mandate.
And now the maritime sector is weighing in, but outside the courtroom. The Pacific Maritime Association, which represents 70 companies at 29 west coast ports, has expressed concern that some dockworkers who are not vaccinated would likely not show up for work if the mandate were to stand.
The association estimates that between 30% and 40% of dockworkers on the coast are not vaccinated.
Meanwhile, rail carriers have lined up in favour of the vaccination mandate, vis-a-vis their labour unions. BNSF has filed a lawsuit requesting a ruling that would prevent unions from striking because of the vaccine mandate. In doing so, it became the third Class I carrier – after Union Pacific and Norfolk Southern – to clash with labour organisations over the issue. The railways argue that they have the right under existing labour contracts to require their employees to be vaccinated.
The unions insist that federal law bars the railways from changing pay rates, rules and working conditions while negotiations are in progress. Contract talks between the two sides have dragged on for two years.
Lawyers will be busy for some time.