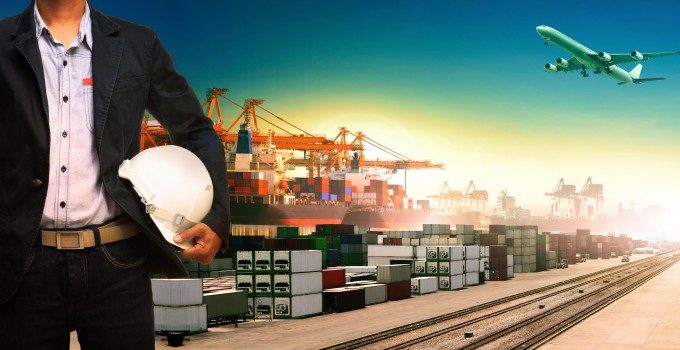 London Container Terminal in Tilbury, owned by Forth Ports Limited, announced today (3 March) an agreement with MSC Geneva and Zeta System along with partners BG Freight to launch a new UK east coast feeder service.
MSC will work with feeder specialist BG Freight to deliver this new weekly service which will call at Rotterdam, Immingham, Felixstowe and Grangemouth on the east coast of Scotland. This new route will be an advantage to many Italian export customers who serve the UK market.
The new service, which starts this week, will call at two ports owned by Forth Ports – Tilbury and Grangemouth – which plays into the key strengths of the group including the high level of customer service received along with the Port's portcentric approach using their on-port warehousing, unrivalled connections and strategic location to bring many benefits to their customers.
The new service provides important links and demonstrates the importance of 'making connections' which is a central theme at Tilbury.  The port has helped to develop this business by working with the shipping line and their customers to provide innovation in the supply chain.  Italy is an important market for the UK and it is vital to provide a fast, efficient service with low lead times.  Although some business will pass straight through the Port to onward destinations within the huge London and south-east markets, other end users will take advantage of the port's numerous warehouses and added value facilities.
Portcentric at Tilbury provides a unique combination of logistics advantages by reducing road miles and carbon emissions making it a very green and environmentally friendly transport solution.  The port aims to expand this type of service to embrace other trade areas and customers.
Mr Massimiliano Venezian, Trade Manager of MSC Geneva, said: "The excellent service, connections and location of the port of Tilbury makes this new weekly route an unrivalled service for our customers. We work well with the team at Tilbury and we are delighted to be launching this service in collaboration with Zeta System and BG Freight. We hope to build upon this opportunity in the UK."
Mr Antonio Zaccagnino, Sole Director of Zeta System, said: "This is an important new service for us and our customers including Miller Brands ltd need a reliable service to the UK market. We have recently invested in our own fleet of 45ft containers for this service and we look forward to working with Tilbury more in the future."
Perry Glading, Chief Operating Officer of Forth Ports (owner of London Container Terminal) said: "We are thrilled to welcome this new service to London Container Terminal. We have a strong relationship with MSC, Zeta and BG Freight and it's great to be working on this collaboration service. This is good news for the port of Tilbury and for our sister port in Grangemouth – Scotland's largest container terminal. By using our strategically placed ports, our warehousing facilities and our coastal shipping experience we are able to bring many benefits including delivered an environmental benefit by using shipping rather than road miles.
"This new service complements our Portcentric objectives at the port of Tilbury. We have invested significantly in London Container Terminal, and we will continue to upgrade the site and equipment as we work to integrate container handling across both the deepsea and shortsea operations. Tilbury is a key shipping and distribution location with unrivalled access to London and the South East of England and this investment further secures this position."