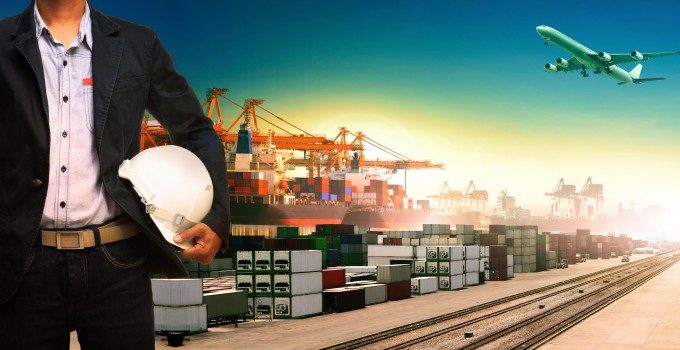 Many apologies to our readers, but The Loadstar's office has had a hectic few days. As one of the 1,000 boats in the Thames pageant held to celebrate the Queen's diamond jubilee, concentrating on cargo as a million people lined the river bank to cheer, turned out to be impossible (see picture below).
It was the largest collection of boats seen on the Thames in 350 years, and made a world record. Tugs, Dutch barges, tall ships – they were all there. Including The Loadstar's office, a former cargo-carrying Dutch barge. The UK lived up to its reputation with sheeting rain, which failed to deter the festival spirit. We are only just drying out now.
But – in a mere two days out of the office – it looks as if the landscape of the air cargo business has altered. The independents are dying out.
First up, it would seem as if it is all over for Jade Cargo, the LH Cargo and Shenzhen Airlines joint venture. A spokesman for Lufthansa Cargo told The Loadstar: "Due to the ongoing weak demand for air cargo services to and from China, the restructuring of Jade Cargo could not be successfully concluded. At the end of December 2011, Jade Cargo was already forced to suspend operations. In view of the latest developments, the Board of Directors has decided to voluntarily dissolve the company subject to all required government approvals for this process. All efforts will be made to minimize the impact on stakeholders."
So from its suspension of operations, to a quiet little announcement at the end of February that it would be restructured by Uni-top, it has all come to a sad end. According to Cargo Facts, the carrier's liabilities, at some $707 million, are now higher than its assets of $534 million, comprised in part from its fleet of six 747-400ERFs, three of which are leased.
Reports from Germany suggest the three leased aircraft are being returned to the lessors, Amentum Capital and AWAS. Neither company was available to confirm this. The biggest creditor, Bank of China, is said to be negotiating with Uni-top on the sale of the three other aircraft. Uni-top currently operates three 747-200Fs, although it is as yet unclear whether Jade's aircraft will be part of a fleet replacement, or growth plan. However, the carrier, which only began operating in April last year despite forming in 2009, had originally stated its intention to introduce ten A300s into its fleet last year and this year.
The deal over Jade is said to have fallen through because the cost of restructuring was simply too high. Uni-top Airlines, which is based in Wuhan, is a subsidiary of Shenzhen forwarder Uni-top Industry, which also owns Uni-top Logistics, a 3PL.
While Jade's 747-400s are likely to be an attractive purchase for the carrier, even the most ambitious airline would hesitate to introduce capacity into China at the moment. Rates are said to be dangerously low, and capacity is being cut significantly, with one source reporting that aircraft are parked "all over the place", with carriers blaming maintenance, pilots – anything but the poor market. (Air Bridge Cargo, however, denied reports that it had cut rotations to Shanghai and Hong Kong.)
Competing carriers must have breathed a sigh of relief that six 747s weren't about to re-enter the market. As one forwarder remarked to The Loadstar: "Retail in Europe is down significantly – and no one is restocking by air."
Meanwhile Tianjin-based Grandstar Cargo, whose unfortunate slogan is: "To be the leader of cargo carriers in China", is also reported to have gone into liquidation. A joint venture between Korean Air and Sinotrans, it offered direct flights from Tianjin to Europe, Asia and the US. So that's one more 747-F out of the running.
And then there was Astar, DHL's domestic lift in the US, which parked five of its DC-8Fs in the desert at the weekend, leaving just one in operation. DHL, the carrier's main customer, told Astar that it wanted out, as soon as possible. DHL has now turned to Air Transport Services Group (ATSG) for two 767 freighters under a short-term ACMI arrangement, supplementing its 18 other 767s operated by ABX Air.
And of course, sadly, there was a crash in Ghana, when an Allied Air Cargo 727-200 crashed into a minibus in bad weather. According to the Nigerian company's website, which doesn't mention the accident, its customers include DHL Aviation, Halliburton, the British Embassy and the UNHCR. Its fleet includes IL76 and a 747-200.
So not a good few days for the air cargo business – at least not good for those carriers which have gone into liquidation. But some remaining carriers will no doubt relish the news that a couple more airlines have finally gone. It's a tough business.